Ferris State University students gain valuable work experience through internships. Internships also can confirm or redirect career decision-making, provide marketability, develop people skills and enhance classroom learning. Many academic programs require one, but the experience is encouraged regardless to provide students with a better understanding of what will be expected of them in the workplace.

Many students are participating in myriad internships this summer. Meet: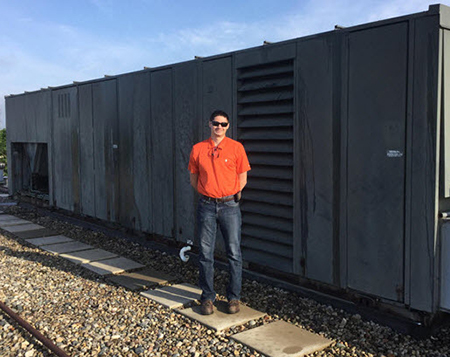 Kyle Bradley
He is: From Goodrich, Michigan preparing to start his senior year in Heating, Ventilation and Air Conditioning Engineering Technology and Energy Management.
His Internship: Doing site visits, project quotes and obtaining service work for the Limbach Company, of Pontiac. "I am also doing site visits with the customer to create a custom solution for the issue that they have."
Ferris' Help With Internship: "There were companies coming to Ferris at least every other week, looking for HVAC students to take on as interns. That is absolutely why I received my internship opportunity," Bradley said.
Future Plans: "I had hoped that this internship would allow me to see what exactly I wanted to do with my degree and I now know exactly what I want to do," he said.
Advice for Other Students Regarding Internships: "Be open to learning and take every opportunity given to you," Bradley said. "I took this internship just to see how I would like project management and I ended up loving it."
Kyle's Key Ferris Core Value: Excellence. "I always strive to make sure my work is to the best of my ability."


PHOTO CAPTION: Kyle Bradley, a senior in HVAC Engineering Technology and Energy Management, from Goodrich, Michigan, stands in front of a 46 foot-by-9 foot, 100 ton unit that is the subject of a replacement quote from the Limbach Company, of Pontiac, where Kyle is an intern.