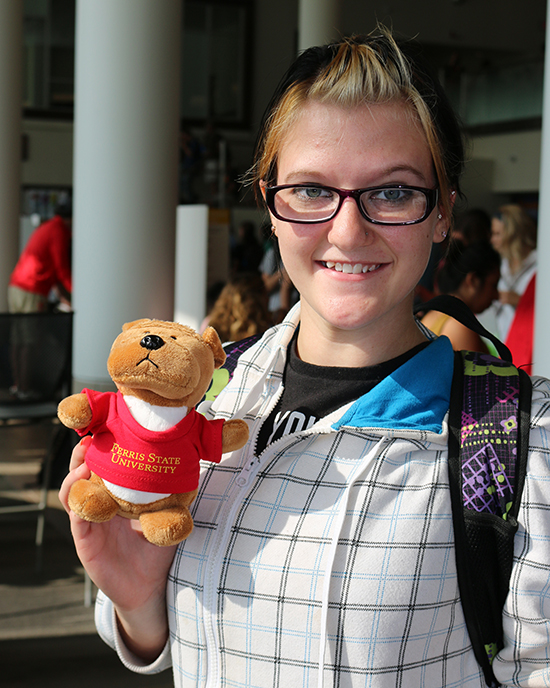 She is: A sophomore in the Dental Hygiene program from Sagola, Mich.
What do you like most about Ferris? Ferris is the center of everything in the community.
What do you enjoy about your academic major? The best part about Dental Hygiene is being able to help people.
How is Ferris preparing you for your future? Ferris is preparing Kylee for her future by learning about the Healthcare System and how it's going to affect her when she's graduated.
Why should Ferris be a top choice for others? Ferris is a great school to get involved in with. There are more than 220 registered student organizations, there is something for everyone.
What is the best part about being at Ferris? The best part about being at Ferris is how many new people you can meet.
Why was Ferris your number one choice? Ferris was Kylee's first choice because "Dental Hygiene is a great program."