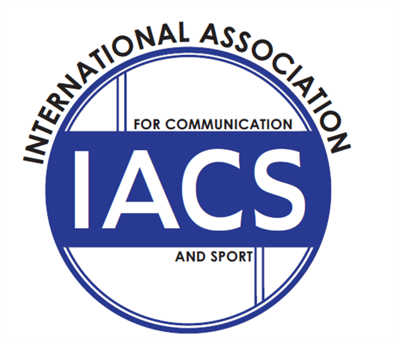 Sports Communication students from Ferris State University had an opportunity to observe scholarly reports on the connections between communication and sport, as a summit was held at the Amway Grand Plaza Hotel in Grand Rapids, Mich.
The International Association for Communication and Sport's Ninth Summit on Communication and Sport was held March 11-13, with Ferris serving as the host institution. Sports Communication program coordinator Sandy Alspach, a member of the IACS Board of Directors, planned the conference, and said that the event drew 88 participants from six countries.

"I had served as conference co-planner for the eighth IACS Summit in Charlotte, N.C.," Alspach said. "As host this year, my job was to take accepted papers and panel discussions, and shape them into a program. We had a competition to determine the presenters."
Alspach had collaborated with Trinidy Williams, in Ferris' Humanities department; Andy Karafa, in the College of Arts, Sciences and Education; and the West Michigan Sports Commission to develop their proposal to host the 2016 summit. She characterized IACS is a "young" organization, as eight scholars formed the association in 2002, and annual summits did not begin until 2012.
"Part of our agenda at the summit included a plenary meeting on the future of the organization," Alspach said. "The National Communication Association has been around for more than a century, and recently added a division on communication and sport. The International Communication Association got its start in the 1950s, and has just held its inaugural communication and sport conference. The IACS was born out of necessity, but we have to examine where we are going as an organization, given these developments."
Ferris' Sports Communication program is in its fifth academic year as a Bachelor of Science concentration, and junior Dylan Helms of Luzerne is completing an internship centered in the organization of the IACS Summit. He said it represented almost six months of work.
"The IACS summit is a focused communications conference, and I had databases to examine what we could do as hosts," Helms said. "The planning was more extensive than I had ever imagined."
Helms said that there were internal partners from the Ferris campus involved in organizing the summit, such as Conference and Professional Services, University Advancement and Marketing, Alumni Relations, University Athletics, Television and Digital Media Production, Media Production and the Ferris Copy Center. External partners included the West Michigan Sports Commission, the Michigan High School Athletic Association, the Michigan Statewide Sport Management Association and the Sport Communication program's advisors, the Sports Leadership Institute Advisory Board.

"I've planned some marketing events, but you have to consider things like the audio/visual capabilities of each room, the type of materials presenters are bringing, and the work that is involved in creating the layout of the program," Helms said. "There's quite a process involved to work through the logistics, we got help from experts on campus when we needed it."
The event offered high school athletic directors from the West Michigan area an opportunity to consider best practices in social media for athletes, and school programs. Alspach said those attending the Summit were given the opportunity to experience west Michigan's minor league professional sports scene, which included a tour of the Van Andel Arena and attending a Grand Rapids Griffins game.
"In time, Ferris' program will produce Sports Communication graduates who would offer a summit audience great insight, based on their professional experiences," Alspach said. "Our students are trained to collaborate with the media, market a program or product, and capably serve in management roles. We believe this is a unique configuration of skills, when compared to programs at other schools."
Sophomore Scott Vander Sloot, of Big Rapids, was one of five student ambassadors from the Sports Communication program. Their duties at the Summit included introducing speakers, timing their presentations and conducting oral history interviews.
"I prepared for the summit by researching the participants," Vander Sloot said. "I hope to be a presenter at the IACS Summit in Phoenix next year. The NCAA Final Four will be there the same weekend, along with Cactus League exhibition baseball."
Vander Sloot said that there were no undergraduates presenting at the Summit in Grand Rapids, but that he is working on a research paper he hopes to present in 2017.
"I may not be pursuing post-graduate studies myself, but it was very interesting to see these presenters," Vander Sloot said. "Their research involved topics that were important to their sports, and countries."
Other Sports Communication students who served as ambassadors at the summit included Breia Harris, Richard Hatcher, Jacklyn Merillat and Sean Williams. Alspach said alumnus Joe McClernan participated in a student poster display, and TDMP students Nicole Black and Trevor Quist produced video recordings of several aspects of the Summit.

PHOTO CAPTION: Ferris State University served as host for the ninth Summit on Communication and Sport, which was held March 11-13 in Grand Rapids. The International Association for Communication and Sport gathered at the Amway Grand Plaza Hotel for scholarly presentations and panel discussions.