Ferris State University students gain valuable work experience through internships. Internships also can confirm or redirect career decision-making, provide marketability, develop people skills and enhance classroom learning. Many academic programs require one, but the experience is encouraged regardless to provide students with a better understanding of what will be expected of them in the workplace.

Many students are participating in myriad internships this summer. Meet: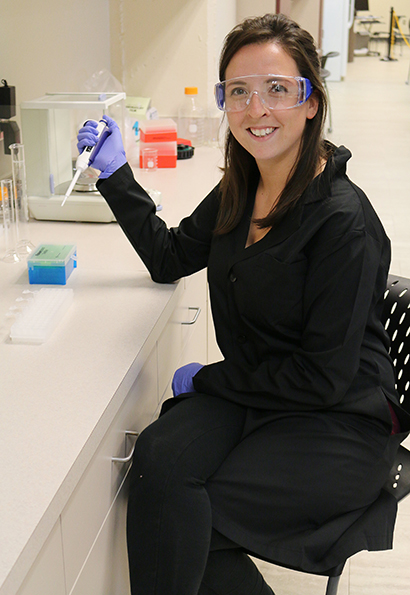 Leah Cossin
She is: A senior, majoring in Biotechnology and Forensic Biology, from Bay City, Mich.
Internship: A research assistant in the Shimadzu Core Laboratory for Research Excellence on Ferris' Big Rapids campus.
What she is learning: Leah is part of a team studying water samples from various Mecosta County lakes (Canadian Lakes chain, Chippewa Lake and Burgess) to determine the levels of various chemical compounds. Leah's studies focus on the presence of pesticides, herbicides and fungicides in those waterways. As a part of her contribution to the research effort, Leah has enjoyed learning how to use the instrumentation available in the lab, some of which was shown to them by staff from Shimadzu, the corporation sponsoring the facility.
How she is making a difference in her internship: Leah is proud to be among the first student interns regularly using the Shimadzu lab. She said the facility is getting attention on the Ferris campus, and will have an impact on the scientific community.
Her future plans: Leah is on track to graduate in December, and hopes to start her career as a Lab Research Assistant, believing that kind of work will help her define other possible career opportunities.