Ferris State University faculty, staff and students come from all over the world with one thing in common- Ferris as ultimately their No. 1 choice. In the Ferris First series, we chat with members of the University community to learn more from them about why Ferris was their No. 1 choice.
They all have a story. Here, we tell part of that story. Meet: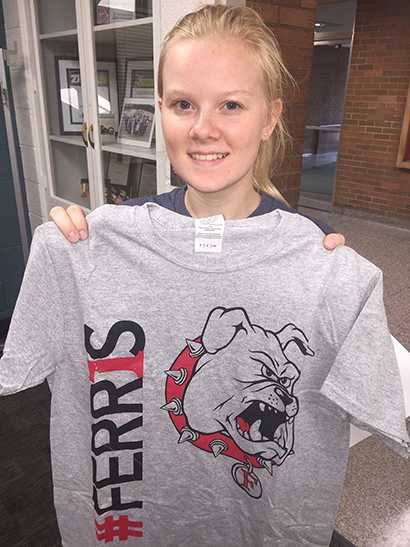 Samantha Towianski:
She is: A sophomore in the Physician's Assistant program from Southgate, Mich.
What do you like most about Ferris? Towianski enjoys the environment that she has grown comfortable with during her time at Ferris.
What do you enjoy about your academic major? Towianski, as a future physician's assistant, looks forward to helping people, who are in need, once she has graduated from Ferris.
What student organizations are you involved in and why? The Physician's Assistant program because then she can talk to new people in her same field of study.
How is Ferris preparing you for the future? She is taking classes here that are giving her the right education in order to succeed.
Why should Ferris be a top choice for others? "Ferris has a wonderful campus and staff" she explained.
What is the best part about being at Ferris? Learning what she wants and getting closer to her goal.
Why was Ferris your number one choice? Her cousin came here, so she wanted to follow.