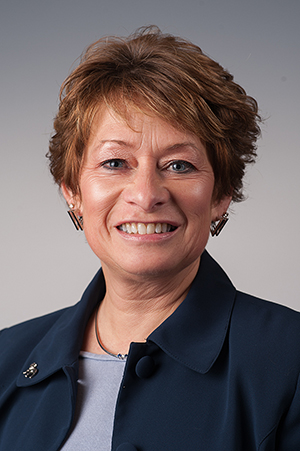 The Ferris State University community will have more opportunities to show pride this academic year, while supporting an initiative that honors those serving in the military by wearing red on Fridays.
For more than 20 years, the Ferris Pride Committee has sought to encourage faculty, staff and students to exhibit their Ferris pride. Committee Chair Elaine Kamptner said that wearing crimson and gold, the school colors, on Ferris pride days is also an opportunity to support "RED" (Remember Everyone Deployed), which calls for wearing red on Fridays as a tribute to those serving in the armed forces.
"A member of the committee brought up the RED program this summer, and we approved, as wearing red is an easy way to bring pride a little more to the forefront," Kamptner said.
On Founders' Day, Thursday, Sep. 3, the committee will make taking part in pride days easier, as they offer new, red Ferris shirts at their booth in the Quad from 3 to 7 p.m. Kamptner said their T-shirt exchange typically brings in several hundred items, with a variety of logos from state universities to community colleges.
"We get a cart full of shirts from other colleges every year," Kamptner said. "Last year, we did not offer the exchange, and people told us they really missed it."
The items collected in previous exchanges have been donated to national and international missions, as well as other regional charitable endeavors.
Kamptner said that the committee also encourages wearing clothing with the university insignia on Fridays, as well as Ferris pride buttons.
"People had a little trouble remembering when pride day came up, so we hope to make it easier by having them each week," said Kamptner, executive assistant to Ferris President David Eisler.
Ferris Pride buttons are available at several locations across main campus.
These offers do not apply on already discounted merchandise, or in combination with other discounts or coupons.
PHOTO CAPTION: Pictured is Elaine Kamptner, chair of the Ferris Pride Committee.