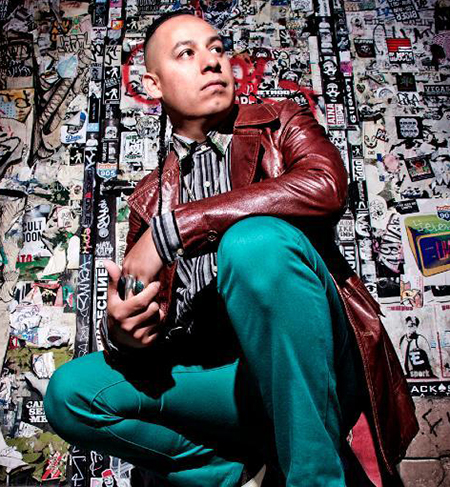 Ten speakers will seek to inspire, inform and educate Ferris State University students, faculty and staff along with the greater Big Rapids community as the second annual Minds Aflame event takes place Tuesday, Sept. 29 in Williams Auditorium from 5:30 to 8:30 p.m.
The Office of International Education hosts the event as part of "Beyond: Globalization", the fourth annual offering of presentations, discussions and events intended to promote studying abroad, co-curricular activities related to fields of study, and greater exposure to cultural backgrounds.
OIE Director Piram Prakasam said that there will be three one-hour sessions, in each there will be three speakers presenting on various aspects of globalization. Among the visitors presenting in the second hour of Minds Aflame is Asher Jay, named as a National Geographic Explorer.
"She's coming here to talk about conservation, how her passion has turned a professional goal," Prakasam said. "She's also available to talk to design classes about how it works."
Jay will speak to Graphic Design and other Marketing program students at 11 a.m. that day, in IRC Room 120 on what National Geographic describes as "her use of creative concepts and design to advance animal rights, sustainable development and humanitarian causes."
Another Minds Aflame speaker of note is hip-hop artist and activist Olmeca, who speaks in the third hour of the program. Olmeca is also participating in Ferris' Latin@ Heritage celebration on Monday, Sept. 28, offering a Feature Testimonio along with the Interim Executive Director of Adelante U.S. Education Leadership Fund, Maximo Anguiano.
Beyond: Globalization Program Manager Taylor Hooper said anyone is welcome to attend Minds Aflame, though the primary focus is to "give students the opportunity to see how their futures and their fields will be directly influenced and impacted by globalization, which is in everything that we do today."
Ferris President David Eisler and Provost and Vice President for Academic Affairs Paul Blake are among the other campus-based presenters taking part in the event.
PHOTO CAPTION: Hip-hop artist and social activist Olmeca is one of the speakers in Ferris State University's second annual Minds Aflame event Tuesday, Sept. 29 in Williams Auditorium.