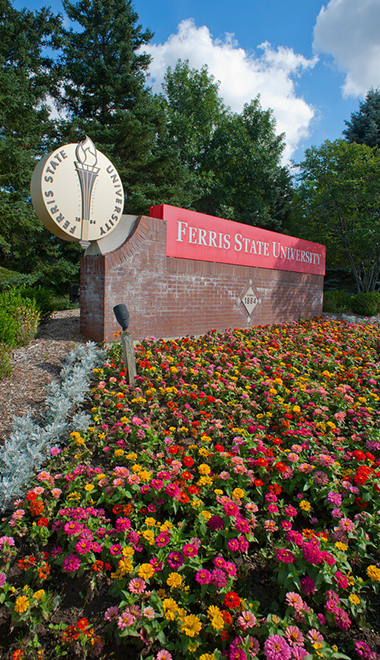 Ferris State University has been ranked 13th among the top regional public universities in the Midwest in U.S. News and World Report's "Best Colleges 2015" rankings. The university is tied for 13th with the University of Nebraska-Kearney and the University of Wisconsin-Stevens Point.
"Ferris State University's continued rise in the rankings shows a recognition of our mission and vision, and the high-quality service we provide our students," Ferris President David Eisler said. "This past year we adopted a new strategic plan. Every item on that plan was crafted specifically to meet the needs of our students, which why we exist as a university. That student-centered focus is also why we have fared well under the state's performance-based funding formula."
Ferris was ranked 27th, two years ago; 16th, last year; and, now, 13th. Additionally, the university ranked No. 54th in the annual report's "Best Regional University" category for the Midwest. The 2015 U.S. News and World Report rankings methodology includes graduation and freshman retention rates, strength of faculty and peer comparison.
"Our university's leadership in career-oriented education and our investment in academic resources will continue to be factors in why students choose Ferris, and why we compare favorably to other universities," Eisler said.
Ferris' Kendall College of Art and Design tied for 153rd in the U.S. News and World Report "Best Grad School Rankings" for its Master of Fine Arts. Ferris ranked 62nd in Pharmacy and 435rd in Nursing.
Ferris State University is a four-year public university with campuses in Big Rapids, Grand Rapids and satellite campuses across the state of Michigan. In late August, university officials announced a system-wide enrollment of 14,600 students – a figure that includes 9,957 on its main campus in Big Rapids. Ferris offers more than 180 educational programs, including doctorates, master's, bachelor's and associate degrees, through eight academic colleges: Arts, Sciences and Education, Business, Education and Human Services, Engineering Technology, Health Professions, Kendall College of Art and Design, Michigan College of Optometry and Pharmacy.