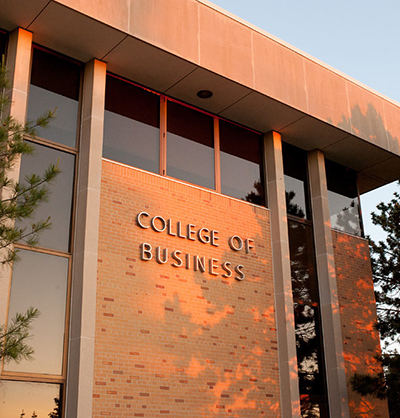 Ferris State University's College of Business is hosting its highly-anticipated 10th annual College of Business Celebration Festival on Thursday, Sept. 18 from 5 to 7 p.m. in the Interdisciplinary Resource Center.

"The annual COB Fest is truly a time to celebrate the College of Business," said Diane Hohenberger, the event coordinator and a staff member in the COB dean's office. "It focuses on bringing together faculty, staff, freshmen and returning students for a night of games, prizes, food and friendship. During this hectic back-to-school time, the COB Fest offers an evening of fun and relaxation."

The festival is free to COB students with their student ID card. COB faculty and staff will serve hot dogs, brats, chips and more to new and returning students. Representatives from COB student organizations will attend the event and provide interactive games. New to this year's event, all activities, other than serving food, will take place outdoors on the front lawn of IRC. The Music Industry Management Association will be providing music throughout the event.

Attendees will have opportunities to win prizes through raffles, games and other activities. A variety of local businesses have donated gift cards that will be awarded at random throughout the evening, as well as the giveaway of two scholarships for COB students.