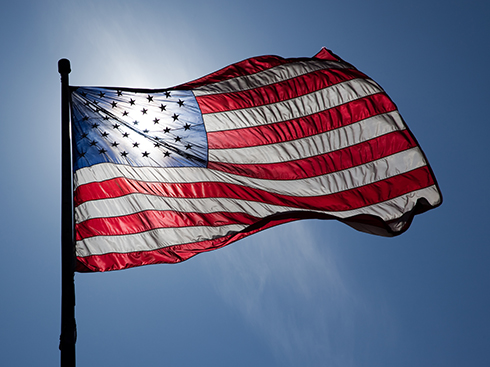 Ferris State University is hosting a Veterans Day Breakfast event for faculty, staff, students and community members who are veterans of the U.S. Armed Forces.
The event takes place on Tuesday, Nov. 11 beginning at 7:30 a.m. in the Granger Center for Construction and HVACR Atrium. The breakfast will be followed by a brief program at 8 a.m.
The keynote speaker for the event will be Arthur L. Tebo, a member of the university's Board of Trustees and a veteran of the Vietnam War.
This event for veterans is free and no RSVP is required as a show of appreciation for the men and women who have served the nation.
This event is sponsored by Ferris President David Eisler's office.
Veterans Day, formerly Armistice Day, is celebrated every year on Nov. 11. It was originally named in honor of the armistice that ended World War I, in 1918.
Any questions about this event can be directed to the university's Veterans Office, by email, here. Anyone in need of assistance to attend this event should contact (231) 591-2798 or contact by email, here, at least three days in advance.