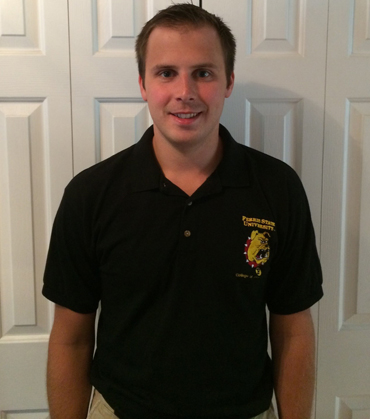 Ferris State University students gain valuable work experience through internships. Internships also can confirm or redirect career decision-making, provide marketability, develop people skills and enhance classroom learning. Many academic programs require one, but the experience is encouraged regardless to provide students with a better understanding of what will be expected of them in the workplace.
Many students are participating in myriad internships this summer. Meet: Josh Hendrickson
He is: A P2 student from Hancock, Mich., studying Pharmacy.
Internship: Hendrickson spent part of his summer as a Pharmacy intern for the White Cloud Family Health Care Center.
Hendrickson completed this three-week unpaid internship over the summer.
What he enjoyed: Hendrickson said one of his favorite experiences was sitting in on and participating in CMR's, which are Comprehensive Medication Reviews.
What he learned: Hendrickson spent his summer continuing his pharmacy education and applying what he learned in the classroom to the real world. At his internship, he had the opportunity to learn how to run a robot counting machine.
Core Value: Ferris' core value that Hendrickson's internship emulates is "collaboration."
"In a pharmacy, every member of the team must be collaborating to work as one," he said. "This ensures that the patients will be getting the best care possible."
After his internship: Once Hendrickson completed his internship, he continued to work at a pharmacy in his hometown. He is returning to Ferris this fall to complete his second year of pharmacy school.