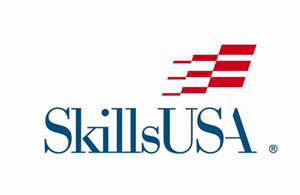 Five Ferris State University College of Engineering Technology students tested their skills on a national level and two posted medal-winning efforts in late June at the national SkillsUSA Championships in Kansas City, Mo.
John Bohnett, of Saline, won a bronze medal in Graphic Communications and Ron Olkowski, of Washington, earned a bronze in CNC Turning Technology. Kyle Thede, of Big Rapids; Jacob Stratz, of Big Rapids; and Josh O'Neil, of Harbor Beach, earned honorable mentions in Technical Drafting, Diesel Equipment Technology and HVACR, respectively, at the SkillsUSA Championships in Missouri. The state of Michigan had 36 medalists in 96 contests.
"I am extremely proud of our students and of the Ferris faculty and staff that assist these students in gaining a real-world education that leads to a lifetime career," said Dan Wanink, associate professor in CAD Drafting and Tool Design and lead advisor for the students.
Wanink also noted that several Ferris students received a Skill Point certificate. The certificate recognizes SkillsUSA members who achieve national industry-defined scores at the national championships. The award is the top achievement in the Work Force Ready System for SkillsUSA students. To earn the certificate, students must participate in authentic assessments that demonstrate, in real time, their knowledge and hands-on abilities.
The students traveled to the national competition in Kansas City with Wanink and assistant advisor Gary Maike, an associate professor in Heavy Equipment in CET.

"These contest results continue to prove that Ferris is one of the best schools in the nation for training our future workforce," Wanink said.
The contest was part of the 47th annual National Leadership and Skills Conference which was held June 19 to June 24 in Kansas City, Mo.