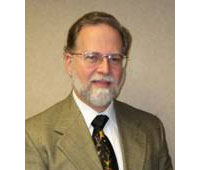 Gov. Rick Snyder announced several appointments to the Advisory Committee on Pain and Symptom Management, including the reappointment of Ferris State University graduate Dr. Lawrence Prokop.
Prokop, who lives in Mason and currently is an associate professor in the department of Physical Medicine and Rehabilitation at Michigan State University, was reappointed to a two-year term that expires on July 1, 2013. Prokop, who has been evaluating and treating pain for 30 years, earned a bachelor's degree in anthropology from Western Michigan University, a bachelor's degree in Biology from Ferris, in 1976, and a medical degree from the MSU College of Osteopathic Medicine.
"These are highly-skilled appointees who will lend their expertise to help the board aid those who manage chronic pain," Snyder said.
The committee is charged with addressing issues pertaining to pain and symptom management, holding public hearings to gather information from the general public and making recommendations to the Legislature.