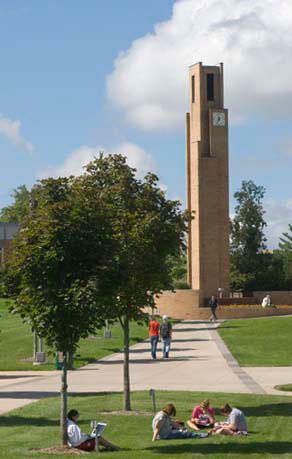 Why Major In Mechanical Engineering Technology?
Were you a 'Legos kid'? Are you curious about how things work? Do you like to take things apart - and fix them? Do you like to solve practical problems?
The Mechanical Engineering Technology program prepares students for a broad range of occupations and challenges. Beginning with foundation courses in math, applied science, CAD, manufacturing processes and communication, students move on to the applied engineering courses that give them a solid technical background for their careers. Mechanical Engineering Students develop strong analytic and problem-solving skills. Their understanding of the principles taught in the classroom is enhanced with many hands-on labs and real-world applications provided by faculty with extensive industrial experience.
The Bachelor's of Science in Mechanical Engineering Technology is accredited by the Technology Accreditation Commission of the Accreditation Board for Engineering and Technology (TAC - ABET), 111 Market Place, Suite 1050, Baltimore, MD 21202-4012; Phone: 410-374-7700.
Mechanical Engineering Technology College Graduates Get Great Jobs
Due to the broad nature of their studies, graduates of the Bachelor's of Science in Mechanical Engineering technology program will find a great variety of jobs open to them. Many will work in the design and development of products, machines and processes. Others will be involved in manufacturing, operations and technical sales. Their areas of employment will include automotive and transportation, power generation, food handling, climate control, machine design, manufacturing, materials and automation.
If you would like more information on Mechanical Engineering Technology Bachelor Degree Programs at Ferris State University call (231) 591-2000.