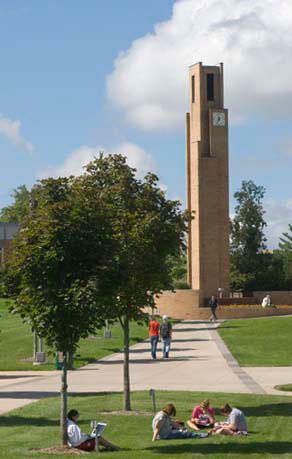 Learn How to REALLY Help People!
Earn a Masters in Social Work in Michigan
The MSW program prepares students for clinical social work, usually therapy with individuals, families, or groups. This MSW degree program will give you skills and experience in different forms of evidenced based therapy and help you gain what you will need in the real world of social work. The employment opportunities are much greater with an MSW degree, and you will be able to focus on assisting people work through their issues at a level one cannot do with a BSW degree.
What Will I Study?
The masters in social work program focuses on the person within their environment, and all the systems that are involved with the person. In the MSW program, you will learn how to actually do therapy and some of the common forms of therapy used. All students will have a clinical internship, so they will be doing therapy during this time. The Ferris State MSW program's in Michigan also focus on trauma throughout the curriculum due to the high number of clients who have experienced trauma.
Why Choose the Social Work Masters Program at Ferris?
One of the most unique things about this program is the level of involvement you will have in the field through your internship. In your clinical internship you will be able to actually practice the therapy skills you are gaining in your other courses. Students have also stated that they love the small class size and that the focus on trauma has been extremely beneficial in their internship and employment.
What Are Graduates of This Program Doing Now?
The majority of the students who graduated from our first MSW class last year have found employment in counseling positions!
---
You deserve a personal, practical education.
Your professors will know your name – 80 percent of Ferris classes have fewer than 25 students. You'll benefit from innovative instruction, career advice and professional connections. And small classes mean your voice will be heard.
Social Work MSW - Ferris State University Course Catalog
---
Understanding the Past. Influencing the Present. Creating a Better Future.
Social work is the helping profession. We work for social justice. We work to empower people to achieve their dreams. We work to make a difference. If you are interested in a career that is meaningful and that makes a difference for people all across the world, you might want to consider Social Work. Our MSW program in Michigan offers accredited Master's degrees in Social Work.
"The highest work is that of social work because it gives joy to the workers and subsequently, to someone else." — Woodbridge N. Ferris