Monthly Giving: a simple way to have an ongoing impact on student success
Looking for a way to include a gift to FSU in your budget? Consider setting up a monthly gift. Giving even as little as $10 each month is easy and convenient: you can pay with a credit card and have your donation automatically come out of your account with your bills every month. It's like your phone bill. Or your electricity. Or Netflix.

You choose where you would like your gift to go, with the knowledge that; you are providing regular and predictable support to our students, and helping departments and programs to better plan for their coming year while developing innovative new programming and scholarships for the students who need them most.
You will also become a part of an exclusive group of people committed to making a positive difference on our campus, in our communities and in the lives of our students all year long: Bulldog Champions.
Joining the Bulldog Champions Monthly Giving Club is simple and automatic and helps to ensure we have sufficient funding for innovative new programming and scholarships for students who need them most. Make a gift to wherever you want to make the most impact by visiting ferris.edu/give-now. It's easy and you can cancel at any time.
For more information, call (231) 349-1822 or email [email protected] today.
Go Bulldogs!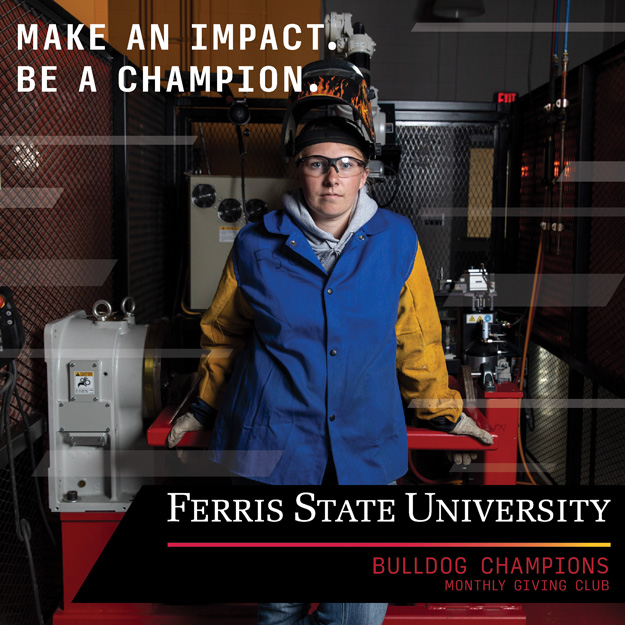 Click below for this month's featured department in our Philanthropy Spotlight!