Growing Opportunity - A Partner Celebration: Ferris Grand Rapids and Grand Rapids Community College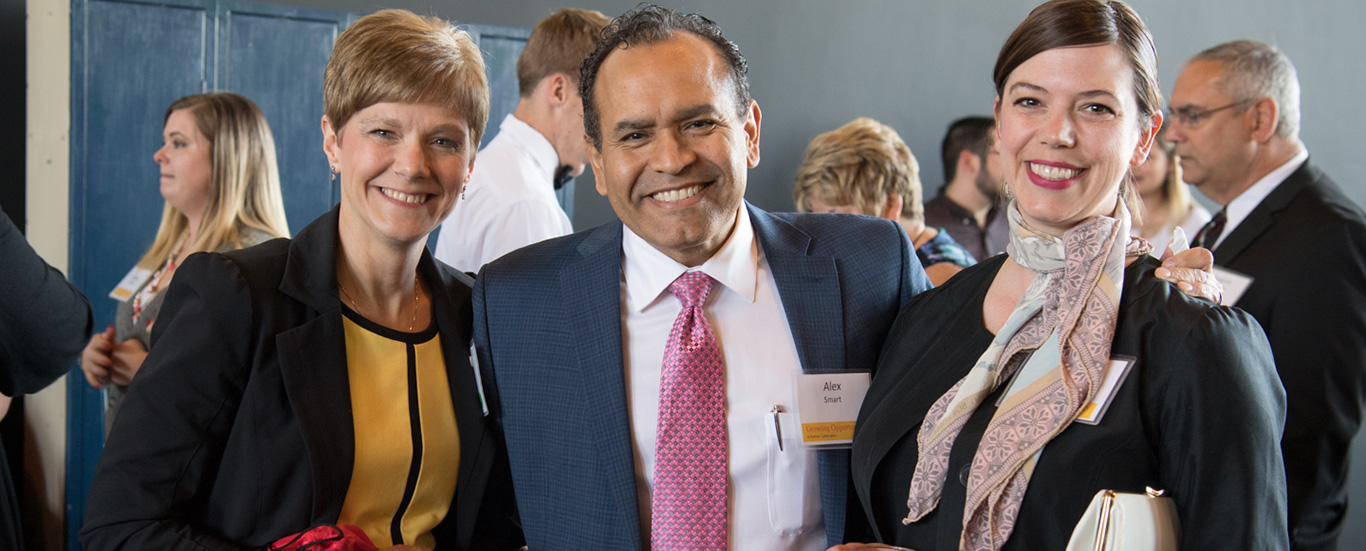 2019 Sponsors:

Grand Rapids Community College

Mercantile Bank

Grand Rapids Public Schools

HNI Risk Advisors

2018 Sponsors:

Meijer

Steelcase, Inc.

Ferris Grand Rapids Council

Grand Rapids Public Schools

Jandernoa Foundation

Kate and Richard Wolters Foundation

Kennari Consulting

Lacks Enterprises, Inc.

Linda Vos-Graham and Kenneth U. Graham

Mercantile Bank

MLive Media Group

Plante Moran

Rockford Construction

Chemical Bank

David and Patsy Eisler

Grand Rapids Community College

Grand Rapids Public Museum

HNI Risk Advisors

James and Jeanne Giroux

JK Elder & Associates

Lake Michigan Credit Union

Posh Petals

RoMan Manufacturing

Susan and Bill Jones

May 15, 2019

Grand Rapids, Michigan




Ferris State University in Grand Rapids meets students 'where they are'. Beyond traditional college recruitment, Ferris Grand Rapids works with under-connected and under-represented communities: listening, identifying needs, and finding partners. Since 1991, Ferris Grand Rapids has been building these bridges for the educational and professional achievement of current and future students while cultivating a vibrant and supportive community around them.

This important work is not done alone, in a vacuum. Our work engages partner organizations that in turn make our programming more robust and valuable to students. The second annual Growing Opportunity will showcase how Ferris and GRCC work together to have a transformative effect and change lives –the positive difference innovative collaboration makes for area families. Proceeds from this event are matched 1:1 and support the West Michigan Opportunity Scholarship Fund at Ferris State University.

Growing Opportunity: A Partner Celebration is more than an opportunity to catch up with friends and colleagues, it is a backstage pass into the collaborations that pave pathways to student success. A seated dinner and moving program round out an inspirational evening focusing on all of the ways in which Ferris, along with our partner Grand Rapids Community College, is opening doors and growing opportunity in our community.

HONORING GRCC PRESIDENT
BILL PINK

6:00 p.m. - 9:00 p.m.

The Kindel Room at
The Goei Center
818 Butterworth SW
Grand Rapids, Michigan

Experience first-hand how Ferris Grand Rapids and Grand Rapids Community College are partnering to put local students on the path through college to successful careers, responsible citizenship and lifelong learning.

Proceeds to benefit college scholarships for local students.

Contact Barbara Benda, Executive Director of Leadership Giving, at (616) 643-1115 for more information.