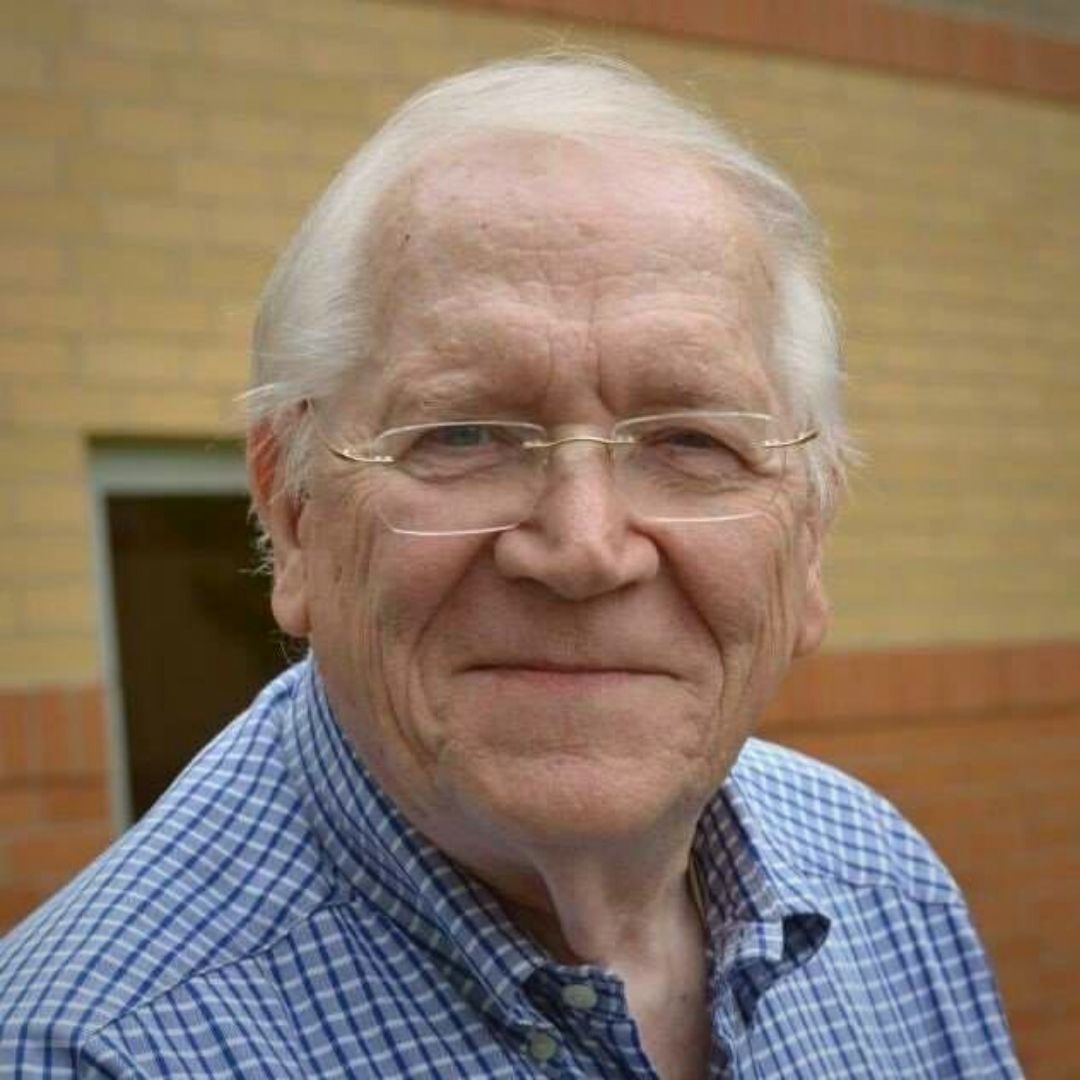 William J. Donohue
The William J. Donohue Vocal Music Endowed Scholarship
Creating a legacy that honors Donahue's passion for music and desire to give back to those students seeking a music education inspired the creation of the William J. Donahue Vocal Music Endowed Scholarship.
"He believed in making music available to everyone," says William J, Donahue's daughter, Lisa Sheffert.
Learn more about William's scholarship legacy HERE...
---



Dr. John Thorp's Long History with the Jim Crow Museum

The Jim Crow Museum has had long time support from Dr. John Thorp. The former head of the Social Sciences department at Ferris State University and his long-time relationship with Dr. David Pilgrim played a significant role in creating a permanent space for the collection of racist memorabilia.




Memorial Scholarship Honors Ferris Legacy Alumna Erin Groeb's Passion for People

The most important thing about Erin was that, "it was always about you, it was never about her," reflects Ernie Groeb, Ferris grad and father of Erin Groeb, inspiration for the Erin Groeb Memorial Scholarship Endowment.

Good Fortune Inspires Giving Back

A life of good fortune inspired Robert and Nancy Shilander to pay it forward and give back to students at Ferris State University.

"We've had so many blessings...We want to express our gratitude in a way that will benefit others who may need a helping hand."

Read more about the Shilander's gifts to the university here...

Growing Opportunity 2021 Raises Funds for the West Michigan Opportunity Scholarship

The Ferris State University Grand Rapids Council held its fourth annual Growing Opportunity celebration Tuesday, May 11 at the Fulton Street Farmers Market, located in Grand Rapids.

Home Builders Association Foundation of Greater Grand Rapids Scholarship Endowment

"By supporting and recruiting students into these fields, this scholarship can help employers meet the demand in the industry," says current HBA president and chairperson Dale Hamill, of Lake Michigan Credit Union.

Foundation Board Member Nawrocki Makes an Impact With Endowed Scholarships

"When I would talk to people donating to charities, donating to their former universities. I would then use the statement, 'Donate enough money where it makes you uncomfortable.' I think that's the key."

Foundation Board Member Dick Shaw Dedicated to the Philosophy of Ferris State University

Former Ferris State University student and professor, Dick Shaw has shown great dedication to giving back to the university, its students, and his country. Serving on the Board of Directors for The Ferris Foundation is a natural progression of his passion for service.

William "Bill" Scott Roh Scholarship Endowment Established at Ferris State University

A scholarship endowment for Ferris State University Construction Management students has been established in the memory of William "Bill" Scott Roh, a long time construction superintendent in the Grand Rapids area.

Kevin Cross Remains Connected to Ferris State University Through Board Service

A leader during his time as a student at Ferris State University, Kevin Cross, has continued to have an impact on students at the university as an alumnus and member of The Ferris Foundation's Board of Directors.

FLITE Librarian Fran Rosen Motivated to Help Student With Urgent Needs Due to COVID-19

When the announcement was made that students would not be returning to campus for the remainder of the spring '20 semester, FLITE Librarian Fran Rosen knew that she wanted to find a way to help students in need. Fran then made an incredible financial gift to help create the Student Hardship Fund.

Student Impact Stories

So many of our students have benefited from the generosity of scholarship and donor support. Here are some of their stories.

Woiderskis Inspire Others to Act With Creation of Two Endowed Scholarships

Travis and Jacquelyn Woiderski are strategic thinkers and not afraid to seize a moment of opportunity. The couple knew early on they wanted to help others, and with the creation of two endowed funds to benefit both the Welding and Pharmacy Programs at Ferris State University, they hope to encourage others.


Gaddy Supports Foundation's Mission to Support FSU

Arlen-Dean Gaddy began his journey as a director on The Ferris Foundation's Board of Directors this past January. Director of Market Strategy for Erhardt Construction in Grand Rapids, Gaddy loves many aspects of Ferris State University and is proud to serve on the board.

MORE about Arlen-Dean Gaddy here..