The Ferris State University Student Hardship Fund was established through the generosity of our alumni and friends to provide emergency funding to Ferris students financially impacted by COVID-19. These gifts helped our students pay their rent, keep their lights on, feed their families and continue their studies, and we could not be more grateful.
---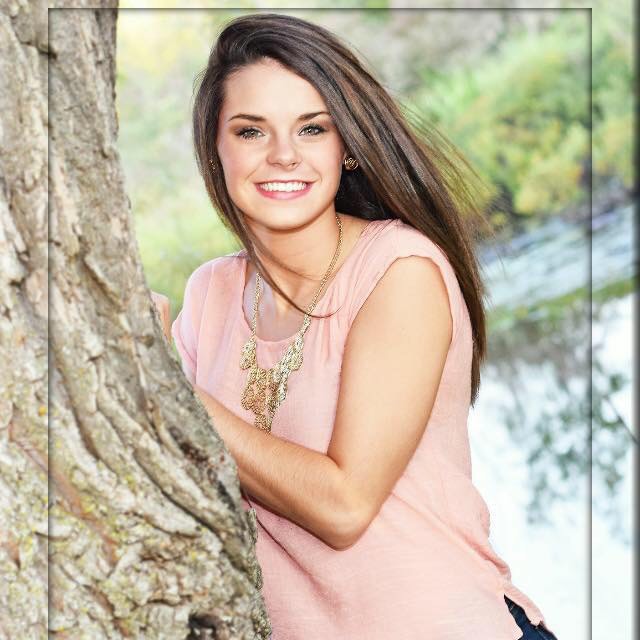 My name is Ashley and I am a senior at Ferris State University, originally from Houghton Lake, Michigan. I am currently enrolled in the Advertising program working towards my bachelor's degree. I am also working towards my associate in Marketing and a certificate in Digital Marketing.
Due to the recent COVID-19 emergency, we have no longer been able to attend school or work. I am a student on campus and I work off-campus, but I have been laid off due to the COVID-19 situation. I have not been able to work for almost a month now. I am not taking any summer classes, but I will be taking classes in the fall. I am usually beginning to pick up more hours due to the end of the school year, but that is not possible. My parents are struggling financially due to this crisis, so it is hard for them to help me with expenses like rent.
With the help of the Student Hardship Fund, I can put more money towards expenses and bills that I am struggling to pay for during these times. I would like to personally thank you for donating to the Student Hardship Fund, which will help me and many other students.
I hope everyone is staying safe and has a wonderful day.
Senior/Advertising, Marketing
Hometown: Houghton Lake, MI
---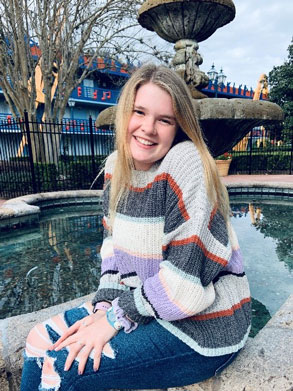 I want to sincerely thank you all for supporting the Student Hardship Fund. Your generous gift will help me to get through this tough time, as my family and I are struggling financially at the moment.
My parents own a small business that hasn't been doing well this past year and now, with COVID-19, it's doing even worse. They are trying to file for unemployment, but have not been able to reach anyone as it has been swamped and the line is constantly busy. My parents are not able to help me with my expenses, as they can't afford their own expenses right now and have gone weeks without a paycheck.
Even though I am living back home in Whitehall, Michigan, I have an off-campus apartment and my lease requires me to still pay for rent. I lost my on-campus job, since the campus is closed, which previously paid my expenses. The Student Hardship Fund has helped me to pay my rent, utilities, and car payment. It has been a huge help and I am so grateful for your generous donations that made this fund a possibility.
My family and I have been through a lot these past few years. My mom was diagnosed with breast cancer and that, along with their struggling business, has created a lot of emotional and financial stress on us all. It's financial opportunities like the Student Hardship Fund that have helped get me through all of it and allowed me to be able to focus on my educational and career goals. Therefore, I can't thank you enough for your kindness and generosity as your gift is truly helping me stay afloat in this tough time.
Thank you!
Jessica McFarland
Junior/Allied Health Sciences with a Concentration in Diagnostic Medical Sonography
Hometown: Whitehall, MI
---
"My name is Zachary and I would like to say thank you for everything you have done for Ferris students through your gift to the Student Hardship Fund. I think I speak for everyone when I say that you really have changed a lot of people's lives with your donations. Now, people like me, that don't have anyone out there to help them, can worry a little less when it comes to buying essential items like toilet paper, shampoo, and even food. If it weren't for people like you, and the people at Ferris, I wouldn't even be able to graduate this semester with my CAD/Drafting and Tool Design degree. I can't express how thankful I am."
-Zachary
---
"First and foremost, I would like to extend my utmost gratitude for the help I received through the Student Hardship Fund. As we are all aware, these times are unprecedented, and each day presents new challenges. I am two weeks away from graduating from the Ferris State University College of Pharmacy. Due to the location of my job (Grand Rapids) and being on rotations (in Lansing) I was unable to keep working in order to prevent the spread of the disease.
"I have never been prouder to be a Bulldog than I have been to see the entire community coming together in this time of need. Your gift is truly appreciated and making a difference in the lives of students who are facing financial need. I look forward to the near future where I take my place in the alumni association and can give back to those in need, like you have so graciously done for me. I could never find the right words to say thank you, but I hope from this letter you understand how meaningful your gift has been to me."
-Megan
---
"My family and I sincerely appreciate your help. I am a senior studying business administration and the mother of four young children. My family depends on me for food, shelter, love, and guidance. During this crisis, the decrease in my work schedule has put a massive burden of financial loss on my household. There are no words that can describe how thankful I am for your kindness, but I want you to know that your gift made a huge difference in my life. Thank you, again, for your love and generosity."
-Debie
---
"Thank you for your gift to the Student Hardship Fund! Many students at Ferris are struggling to pay for our education, and this virus is making it an even heavier burden to carry, so to create a fund to help students like me is amazing. It feels great that the college I chose to attend has my back and wants to help me to be successful, in college and in life. Finding a job has been very difficult since almost all of the stores are closed and I'm worried about next year and not being able to pay for all of my expenses. I have worked so incredibly hard to be able to afford an education since it's what I highly value. I am a freshman and already have over fifty hours of community service. I'm part of four different student organizations and hold leadership roles in two. I'm determined to do well in school and life, and this money will help me reach my goals. Thank you so much again for this opportunity. I feel beyond blessed. I am so proud to be a Bulldog!"
-Laura
---
"I want to send my sincerest thank you for all the help you have provided students at Ferris State University. Because of this COVID-19 situation, students are at an unprecedented time of not-knowing and instability. Many of us have permanently lost our jobs, which formerly helped us pay our bills, put us through school, and most of all – survive. Your gifts have provided students not only monetary relief but a boost in morale, showing the goodness in this world and letting us know that people out there have our backs and want us to succeed. Thank you, not only from me but from all of us."
-Kevin
---
"Thank you so much for donating to the Student Hardship Fund. The current situation put a lot of people in a place where they needed help but didn't know how to ask. I come from a lower-income family, and based on my income my mother had to take me off all of her assistance. So when I returned home, she wasn't prepared food-wise. My main sources of income are from being a student-employee at Ferris and a substitute bus driver for a local school district, and I lost both. My mom, being an at-risk person, had to take COVID-19 seriously and took a leave of absence from her job until this was over. We all lost our income, and when I saw Ferris had a Student Hardship Fund I thought that maybe this would help for now, until I can find a way to pick up a part-time job, to get us through a few weeks! Again, thank you so much for donating to this fund. You have sure helped a lot of students through this tough time that we are all going through!"
-Ethan
---
"I would like you to know that I greatly appreciate your generosity in trying times like these. I am currently in my last semester of pre-pharmacy and will begin taking Ferris pharmacy classes in the fall. Due to the COVID-19 pandemic, I have lost both my jobs, so the wonderful donation I received will help me pay my rent and car insurance, as well as pay for my clinical passports for pharmacy school. Thank you for helping students like me during this difficult time, it is much appreciated. I hope you and your families are staying safe and healthy!
Sincerely,
Holly