College Nursing Certificate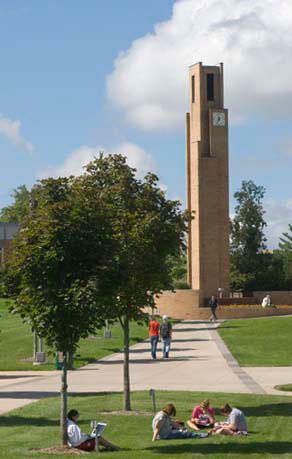 Why Choose the Nursing Certificate?
The purpose of the nursing certificate program is to provide a practical foundation in nursing education for Masters Prepared nurses who want to share the role of nursing faculty in an associate or baccalaureate degree nursing program. This nursing certificate will provide the opportunity to acquire basic skills utilized by the nurse educator.
This Michigan nursing certificate can also be used to target BSN prepared nurses who may be teaching in a community college by exception and would like career mobility to attain a faculty position in a similar setting. The nursing certificate can serve as the first step toward the MSN degree, thus providing a ladder into graduate programming for BSN nurses. The nursing certificate program provides 12 credits of focused coursework in the areas of learning theory, cognition, nursing curriculum and instructional design, and evaluation nursing education programs. These 12 credits for the nursing certificate also comprise the nursing education specialty concentration for the MSN degree.
About The Nursing Certificate and Degree Programs Offered By Ferris State:
The nursing programs in the College of Health Professions are among those in most demand today. The nursing certificate and nursing degree programs have limited enrollment to assure that once you begin the professional sequence of college nursing courses, you will be able to be placed into a nursing internship that provides "real world" experience and ensures that participants graduate on time. On-campus nursing courses are taught in state of the art classrooms and college nursing laboratories. College nursing students at Ferris State have an opportunity to practice their nursing skills prior to their nursing internship experience.
Advance Your Career with a Nursing Degree
In addition to the nursing certificate programs offered on-campus, there are opportunities for nursing students to complete program requirements at sites around Michigan. Also, some of the nursing programs have on-line components. Faculty members in the college of Allied Health and Sciences are committed to excellence in their teaching of nursing education. All are credentialed in their specific discipline and have many years of professional practice in the field of nursing before they became teachers. Their expertise in the field of nursing means that college nursing students are taught by faculty who understand nursing and health care. Nursing certificate class sizes are small so students can get to know their instructors. The college maintains affiliations with several Michigan hospitals over 100 facilities and agencies to provide internship opportunities for nursing students.
We invite you to visit our facilities and meet with program faculty and see how our hands-on laboratories will enable you to make the most of your educational learning experience. The College of Health Professions is proud of our nursing programs and our graduates. We hope that you choose to become a student in one of our Michigan college nursing programs.
Michigan Nursing Certificate Program Admission Requirements
To be eligible for the Nursing Certificate program, you must be a graduate of a Bachelor of Science in Nursing (BSN) program with an overall GPA of 3.0 or higher, hold a current RN license and submit a written goal statement along with the nursing certificate application form.
College Nursing Certificate Graduation Requirements
GPA of 3.0 is required for nursing certificate graduation.
No grade below a "C" is acceptable for graduation.
No more than two grades of "C"
If you would like more information on Michigan Nursing Certificate Programs at Ferris State University call (231) 591-2000.
About Ferris State University: College classes including our nursing degree program, are taught at all levels by professional teachers and nursing professionals not graduate assistants. College students that major in nursing at Ferris State University, study in many different college nursing programs including bs degree nursing, rn degree nursing, rn to bsn nursing degree program, bachelors degree nursing, associate degree nursing and asn degree nursing programs.

Ferris State University offers a wide variety of scholarships and financial aid. A majority of our students receive financial aid assistance. We encourage you to explore this website for more information on available scholarships and financial aid opportunities at Ferris State University. Ferris State provides all enrolled students access to a variety of academic skill-building opportunities that will assist them in their pursuit of academic excellence in a format that accommodates various learning preferences and schedules. At FSU students experience small classes with individual attention in 170 career-oriented majors leading to job placement for our graduates. FSU students also enjoy 220 student organizations for fun in a relaxed, hometown setting in the heart of Michigan's recreation area.

The group presentation, by one of our admissions recruiters, includes information on academic offerings, scholarships, housing, student life, and costs. A question and answer period follows the presentation and includes a few surprises! Lunch is provided at one of our well known dining facilities on campus. After lunch, guests may take part in a walking tour of campus led by one of our exceptional student guides. The walking tour takes approximately 1 hour.

If you would like more information on Nursing Certificate Program or would like to talk with or visit our campus in Big Rapids, Michigan contact us.

To Learn More About Ferris State University click here for the Mission Statement.