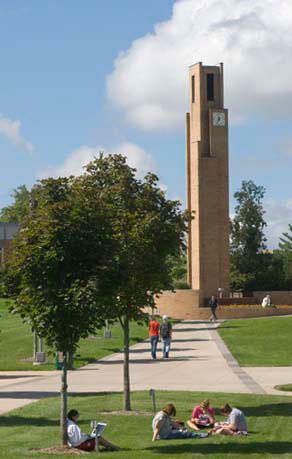 Why Major in Human Resource Management?
As a Human Resource Management student, you have the opportunity to develop expertise in human resource management through training courses in employment law, compensation, negotiations, and international human resource management. You also receive a well-rounded education in business through human resources training courses and also college classes in accounting, computer information systems, finance, international business, management and marketing.
In addition, the College of Business offers an internship program that allows you to earn university credit while gaining valuable experience in the field of Human Resource Management.
Human Resource Management College Graduates Get Great Jobs
Do you enjoy working with people? Helping people? Are you looking for a job that will make use of your 'people skills' in a business setting? You might find the right career for you in human resource management, a field that depends upon people skills and talents.
Professionals in the human resource management field work each day with a variety of people, including employees and job applicants, managers and union representatives. Human Resource Managers also work in a variety of roles. Human Resource Managers may, for example, be responsible for recruiting and selecting the best employees available for a job. Human Resource Managers also counsel employees, conduct training and career development programs and perform job evaluations. Human Resource Managers work in compensation and benefits administration and participate in negotiations. Human Resource Managers also engage in personnel research and job analysis.
The education in Human Resource Management you receive is also beneficial for gaining employment in various management positions.
If you would like more information on Human Resource Management Bachelor's Degree Programs at Ferris State University call (231) 591-2000.