Bachelors Degree Hotel Management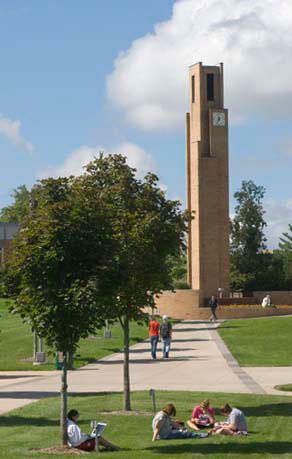 Why Major in Hotel Management?
The hotel industry leads the service segment of our economy with continued expansion and opportunities abounding. Hotel Management Students are prepared for management, sales and marketing opportunities in the hotel industry by course work that combines theory with authentic hands-on learning experiences.
Hotel Management students have numerous opportunities to interact with hotel industry professionals, as they are regular guest speakers in classes, and provide site visitations and internship opportunities. The Hotel Management degree program has an industry advisory board made up of professionals from across the spectrum of the hotel industry and provides students with employment opportunities by inviting the top companies in the industry to campus to recruit. The placement rate of hotel management graduates exceeds 95 percent.
Advance Your Career with a Hotel Management Degree
More than 20 scholarships are available in the college hotel management degree program. The awards are generally based on scholastic accomplishment, industry experience, extracurricular activities, career aspirations and need. In addition to course work, the program requires a minimum of 400 hours of paid work experience (internship), which is often completed with the nation's finest hotels and lodging establishments, as well as international experiences.
A 12-credit Hotel Management certificate and an 18-credit Restaurant and Food Industry/Hotel Management minor are available.
Hotel Management College Graduates Get Great Jobs
The hospitality industry is a people-and service-oriented business. Individuals trained in hospitality programs manage operations where food, lodging or both are provided. These may include luxury, full-service, convention, all-suite, mid-scale and budget hotels, motels, resorts, conference centers, inns, bed and breakfasts, and airline operations.
The Hotel Management degree program has a joint education partnership with the University-owned Holiday Inn Hotel and Conference Center to increase student awareness of the complexity of the hospitality industry and provide hands-on opportunities. The hotel allows hotel management students to 'test the waters' of the hospitality industry.
The demand for better qualified and professionally trained hospitality managers continues to increase. Social, technical and demographic changes suggest that the industry's growth will extend well into the 21st century. In addition to traditional hospitality venues, there are excellent opportunities for advancement in multi-unit franchise management, corporate staff positions with national and international corporations, and opportunities within the travel and tourism industry.
Bachelor's Degree Hotel Management
Admission Requirements
Admission for the Hotel Management degree program is open to high school graduates who demonstrate academic preparedness, maturity and seriousness of purpose with backgrounds appropriate to their chosen program of studies. High school GPA and the mathematics and reading ACT scores will be considered in the admission and placement process.
Some students may need to take additional preparatory courses which may extend the time required to complete degree requirements.
College Degree Hotel Management
Graduation Requirements
The Hotel Management degree program at Ferris leads to a bachelor of science degree. Graduation from the Hotel Management requires a minimum 2.0 GPA in core classes, in the major and overall.
If you would like more information on Hotel Management Bachelor's Degree Programs at Ferris State University call (231) 591-2000.
About Ferris State University: College classes including our Hotel Management Degree Program, are taught at all levels by professional teachers, not graduate assistants. College students at Ferris State University, including our Hotel Management Degree Program students, study in more than 170 different college educational programs - including doctorate degrees, masters degrees, bachelor's degrees and associate degree programs.

Ferris State University offers a wide variety of scholarships and financial aid. A majority of our students receive financial aid assistance. We encourage you to explore this website for more information on available scholarships and financial aid opportunities at Ferris State University. Ferris State provides all enrolled students access to a variety of academic skill-building opportunities that will assist them in their pursuit of academic excellence in a format that accommodates various learning preferences and schedules. At FSU students experience small classes with individual attention in 170 career-oriented majors leading to job placement for our graduates. FSU students also enjoy 220 student organizations for fun in a relaxed, hometown setting in the heart of Michigan's recreation area.

The group presentation, by one of our admissions recruiters, includes information on academic offerings, scholarships, housing, student life, and costs. A question and answer period follows the presentation and includes a few surprises! Lunch is provided at one of our well known dining facilities on campus. After lunch, guests may take part in a walking tour of campus led by one of our exceptional student guides. The walking tour takes approximately 1 hour.

If you would like more information on Hotel Management Degree or would like to talk with or visit our campus in Big Rapids, Michigan contact us.

To Learn More About Ferris State University click here for the Mission Statement.