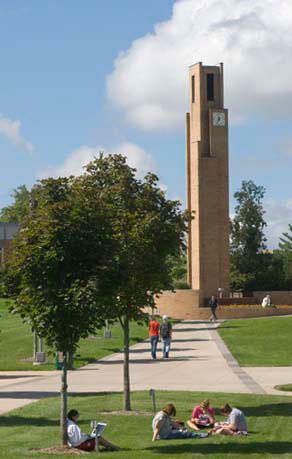 Why Major in Criminal Justice?
The criminal justice degree program provides a combined training and criminal justice education package to prepare men and women for a professional career in the criminal justice system.
Acceptance into the criminal justice bachelor degree program (junior/senior level) is on a competitive basis, as space permits.
The criminal justice degree program provides two primary entry points: (1) to accommodate criminal justice students who wish to complete all four years at Ferris; and (2) college criminal justice students who transfer into the Ferris State criminal justice degree program with an associate degree criminal justice or its equivalent.
Criminal Justice College Graduates Get Great Jobs
The criminal justice degree program at Ferris State has three options: law enforcement specialist; criminal justice corrections; or criminal justice generalist. Depending upon the criminal justice major or cj program option chosen, Criminal Justice degree students study criminal justice subjects such as administration of police units, police laboratory techniques, collection of evidence, the role of police in forming community opinion, cause and prevention of juvenile delinquency, criminal justice theory and practice of handling convicted law violators, probation and parole, criminal justice processes and problems, crime control policy, and the role of law enforcement in American society.
During the summer internship between the junior and senior years, the Criminal Justice degree students are assigned to a cooperating criminal justice agency for practical experience in a criminal justice internship program.
If you would like more information on Criminal Justice Bachelor Degree Programs at Ferris State University call (231) 591-2000.