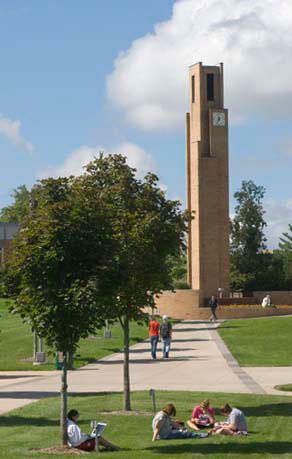 Why Major in Biology Education?
Biology teachers guide students in discovering the marvelous logic, efficient simplicity and the design behind a myriad of complex events in nature. The technological revolution has added an infectious new excitement to the lessons of biology. Biology education today provides access to new knowledge, helping people understand how things happen in the natural and physical environment. Earn a Biology Teaching Degree at Ferris State.
The employment outlook for biology education students is excellent. Graduates of the biology education degree program are prepared to teach biology in high schools and also have the necessary basic preparation to enter a career in industry or pursue an advanced degree in science. One semester of directed biology teaching at the secondary level is required. A teaching minor is also required.
College Graduates in Biology Education Get Great Jobs
The biology education degree program is a four-year curriculum that may be selected as a college major. A teaching minor also is required. You cannot have a biology education teaching minor with this teaching major. Successful completion of the biology teaching degree program leads to recommendation for a Michigan secondary provisional teaching certificate. The biology education program is designed to take full advantage of the unusual, hands-on Ferris State instructional capabilities in developing both teaching and subject matter competency. Students of the biology education degree program receive the broad background in classroom, laboratory and field training essential to be effective biology teachers.
A 2.50 GPA is required for successful completion of the biology education major.
If you would like more information on Biology Education Bachelor Degree Programs at Ferris State University call (231) 591-2000.