Bachelors Degree Accounting Finance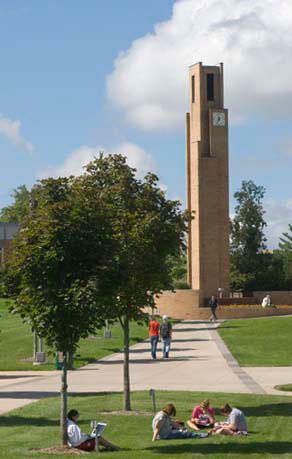 Dual Major in Accounting and Finance
Finance is becoming an increasingly complex and critical area in the overall management of all types of institutions- business and others- and for the individuals as well. The dual major of Accounting and Finance provides college students with an understanding of financial definitions, concepts, and relationships coupled with knowledge of the major concepts and practices of accounting. This unique combination of skills prepares college students for a wide-array of careers in accounting and finance positions in banking, insurance, industry, government, or not-for-profit agencies and enhances their opportunities for career advancement.
College Accounting Finance Graduates Get Great Jobs
Accounting Finance graduates possess an excellent foundation for future growth and career development. They are highly marketable and in high demand. Accounting Finance graduates qualify for careers as accountants, financial analysts, credit analysts, stock brokers, real estate agents, or brokers, bankers, and financial planners or counselors. Our accounting finance degree program helps prepare college finance and accounting students to assume responsible, entry–level managerial positions in accounting or finance employment positions.
Bachelor's Degree Accounting Finance Admission Requirements
Applicants of the accounting finance degree program must present evidence of graduation from high school or the GED. To enter a Bachelor of Science degree (B.S.) Program in Business, applicants are expected to meet two of the following: a minimum high school grade point average of 2.50 (on a 4.00 scale); ACT math score of 19 or higher; an ACT reading score of 19 or higher.
College Degree Accounting Finance Graduation Requirements
The Accounting Finance degree program at Ferris State University leads to a Bachelor of Science Degree. Graduation requires a minimum 2.0 GPA in core classes, in the accounting finance major courses and overall.
If you would like more information on Bachelor's Degree Accounting Finance Program at Ferris State University call (231) 591-2000.
About College Accounting Finance Classes at Ferris State University: Our Michigan college accounting finance courses are taught at all levels by professional teachers, not graduate assistants. College students at Ferris State University, including our Accounting Finance Degree students, study in more than 170 different college educational programs - including doctorate degrees, masters degrees, bachelor's degrees and associate degree programs.

Ferris State University offers a wide variety of scholarships and financial aid. A majority of our students receive financial aid assistance. We encourage you to explore this website for more information on available scholarships and financial aid opportunities at Ferris State University. Ferris State provides all enrolled students access to a variety of academic skill-building opportunities that will assist them in their pursuit of academic excellence in a format that accommodates various learning preferences and schedules. At FSU students experience small classes with individual attention in 170 career-oriented majors leading to job placement for our graduates. FSU students also enjoy 220 student organizations for fun in a relaxed, hometown setting in the heart of Michigan's recreation area.

The group presentation, by one of our admissions recruiters, includes information on academic offerings, scholarships, housing, student life, and costs. A question and answer period follows the presentation and includes a few surprises! Lunch is provided at one of our well known dining facilities on campus. After lunch, guests may take part in a walking tour of campus led by one of our exceptional student guides. The walking tour takes approximately 1 hour.

If you would like more information on Accounting Finance Degree or would like to talk with or visit our campus in Big Rapids, Michigan contact us.

To Learn More About Ferris State University click here for the Mission Statement.