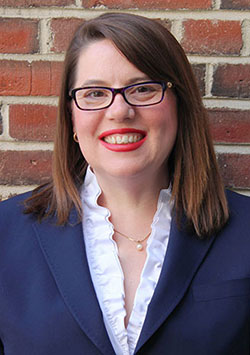 Joy Pulsifer, the Dean of Student Life, remains focused on working to educate, engage and support the students of Ferris State University. She seeks to build relationships and strengthen overall collaboration with other offices at the University to help attract and graduate students.
Pulsifer holds a Bachelor of Science in Bio-Psychology and a Certificate of Community Health from Tufts University in Medford, Massachusetts. She also has earned a master's degree in Adult Education from the University of Southern Maine, where she previously served as Dean of Students and executive director of campus life.
The Office of the Dean of Student Life works to enhance the quality of life for students living on and off campus. With collaboration and support from faculty, staff, and local community officials, we encourage the development of a healthy, respectful, and productive community of student leaders.
Our students take advantage of a vast amount of activities and programs that support good citizenship, academic success, positive social connections, and professional growth. As a resource for all students, faculty, and staff, we serve as one of many reference points for those seeking to resolve issues of concern or to explore ways to enrich the student experience at Ferris State University.
In addition to the Office of the Dean of Student Life, there are many more campus resources and services to help students navigate their collegiate experience. The departments listed below are included in the Dean of Student Life portfolio.