Address Verification Holds
Keeping your phone number and address current is important. Thus, an address verification hold is applied to all student accounts. This hold is in place so the University has up-to-date information for students.
An address verification hold prevents you from requesting an official Ferris State transcript.
The hold will be lifted after you verify that your address is correct in MyFSU. You will need to update your address in MyFSU if changes occur to your local and permanent address.
Follow the instructions below to have the Address Verification hold removed from your student account.
Download a printable PDF of these instructions.
1. Log-in to MyFSU.
2. Select the "Student" tab.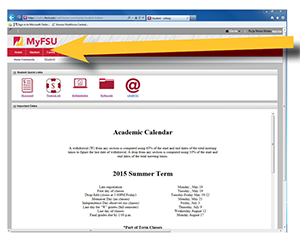 3. Select "MyRecords."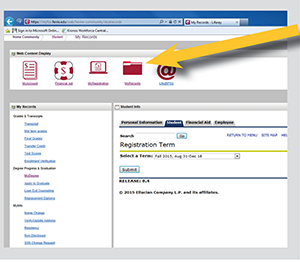 4. Select "Verify/Update Address."
Choose "I need to make changes and enter necessary updates" or "No changes necessary" to verify that your current information is correct.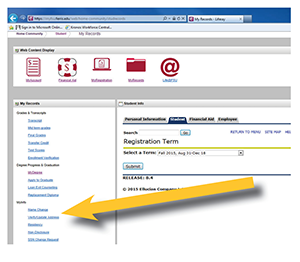 Registration Holds
All FerrisNow students have a registration hold applied to their Ferris State University accounts.

This hold prevents you from registering for Ferris courses. You will be registered for your courses by the FerrisNow Program staff.

If you are a high school student and have questions about taking Ferris classes, consult your high school or career and technical education center counselor.