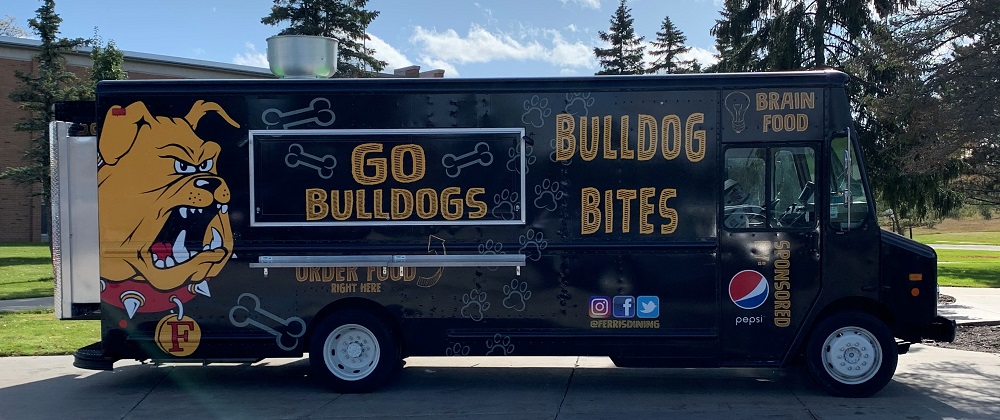 Hours
Monday - Friday from 11:00am to 5:00pm.
Menus
Menus rotate between Barbecue and Sloppy Dawgs plus mac n' cheese and potato chips. Grab a candy bar to go!
Menus and locations are subject to change.
Pay with a meal swipe, Meal X-Change, Dining Dollars, Bulldog Bucks, cash, or credit card.
Location Schedule
Look for the food truck at these locations:
University Center (North Quad)
Optometry (currently not at this location)
Top Taggart (currently not at this location)
Department of Public Safety (currently not at this location)
Late night or event outings (currently no late nights)