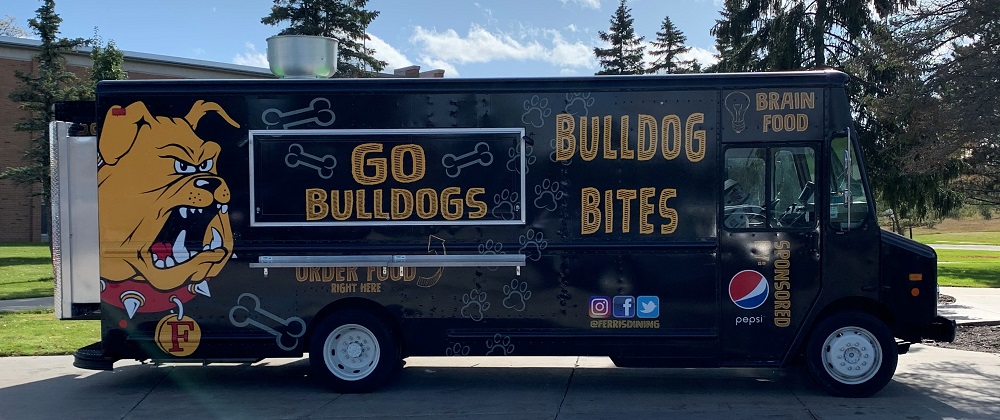 Closed for Winter
Bulldog Bites is closed for the winter season and will re-open once warmer temperatures are on the horizon.
Hours
Monday through Friday from 11:00am to 2:00pm with extended hours on Wednesdays from 4:00pm - 7:00pm.
Menus
Menu's rotate between All American serving burgers, chicken tenders, mozzarella sticks, and Bulldog BBQ serving smoked meats, mac n' cheese, sides such as fresh fried potato chips.
Menus and locations are subject to change.
Pay with a meal swipe, Meal X-Change, Dining Dollars, Bulldog Bucks, cash, or credit card.

Location Schedule
Look for the food truck at these locations:
University Center (North Quad)
Optometry
Top Taggart
Department of Public Safety (DPS)
Late night or event outings