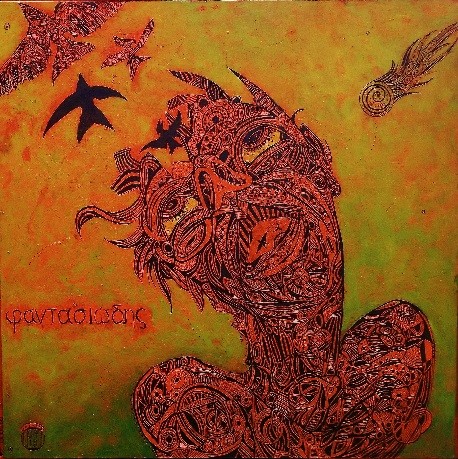 Reception: April 11th 5-7pm
Steve Barber Myths, Monsters, and Mystery

The unique style of Steve Barber's encaustic scratchings is a gorgeous blend of rich color, texture, and form. The exhibition Myths, Monsters, and Mystery is full of fierce and fantastical creatures inspired by Norse, Greek and Celtic mythology. Barber brings these characters into our world to addresses timeless sociological issues such as greed, honor, trust, and many other profound conditions of the human experience.
---
Carrie Weis
Museum & Gallery Director
Ferris State University
Fine Art Gallery