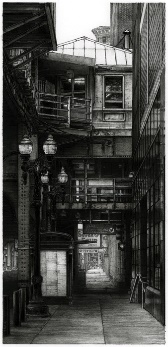 November 11th – December 12th, 2019
Reception & Talk with the Artists:
November 14th 5-6:30
Matt Schenk, Damian Goidich, Taylor Mazer
Incoherent Thing War: A Useless Analysis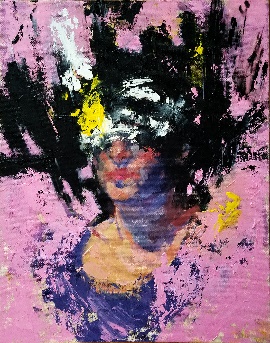 Three Michigan artists come together for a unique take on the current state of our world, from apocalyptic fears and repressed anxiety to the legacy of what humanity has wrought. The paintings, drawings and sculptures of Matthew Schenk confront the viewer with America's insecurities about the apocalyptic Bogeyman and its visual symbols. Damian Goidich's paintings and mixed media pieces delve into the fragmentation of our cultural norms, beliefs and identities that create an underlying cultural distress and existential turmoil. The pen and ink urban environmental drawings of Taylor Mazer contemplate a world devoid of human presence and asks us to consider what is left after humanity has disappeared.
---
Carrie Weis
Museum & Gallery Director
Ferris State University
Fine Art Gallery