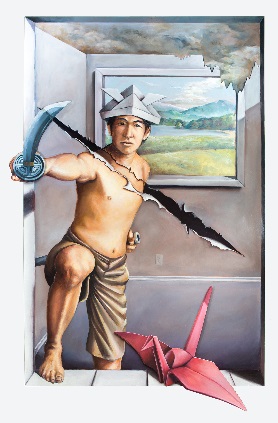 October 23rd – December 15th, 2018
Reception:October 25th 5-7pm
Tatsuki Hakoyama
The Space Between
The Space Between is a series of oil paintings that reflect on the search for balance between oppositions, with an emphasis on the contradicting nature of traditional and contemporary lifestyles. Especially with globalization that allows for cross-cultural interactions, my goal is to search for the ideal balance of the different cultures that contribute to the 'third-space' as discussed by Homi Bhabha.
Carrie Weis
Museum & Gallery Director
Ferris State University
Fine Art Gallery
---
This month's Gallery Newsletter featuring information of music, art and cultural events in our community.
---