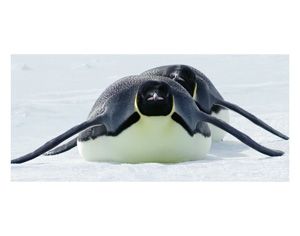 June 10th -August 16th, 2019
J.J. L'Heuruex Faces from the Southern Ocean

Artist and naturalist J.J. L'Heureux has traveled to Antarctica seventeen times since 2000, documenting the landscape, the creatures that live there, and attempts at human habitation. She recently returned home to open several exhibitions at museums and galleries across the United States.
J.J. L'Heureux is a visual artist based in Venice, CA who makes documentary-style photographs, as well as paintings and collages. She is an environmentalist who is interested in the micro and the macro. This has led her to photograph both near and far — the community around her Venice Beach studio and the exotic Antarctic landscape.
---
Carrie Weis
Museum & Gallery Director
Ferris State University
Fine Art Gallery