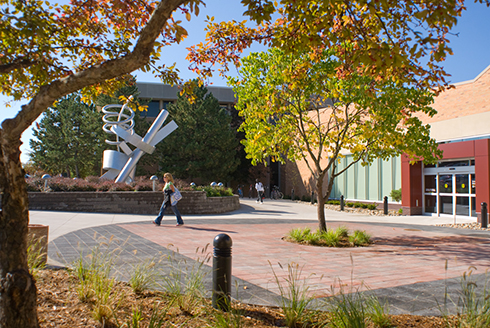 The Big Rapids CROP Hunger Walk will take place Sunday, Oct. 2, beginning at the Interdisciplinary Resource Center on the Ferris State University campus. Participants can register on-site beginning at 1:30.

Comfortable fall conditions are forecast for Sunday, Oct. 2, as Ferris State University students and the campus community can support the Big Rapids CROP Hunger Walk outside the Interdisciplinary Resource Center at 2 p.m. Day-of registration begins at 1:30 p.m. in the IRC lobby. Before the event, participants can register online to support fundraising efforts.
Twenty-five percent of funds raised during the Big Rapids CROP Hunger Walk go to local organizations to fight hunger, while 75 percent will help assist people facing poverty and malnutrition worldwide.
More information for those interested participants, including details on assisting those requiring accommodations to take part, are available online.