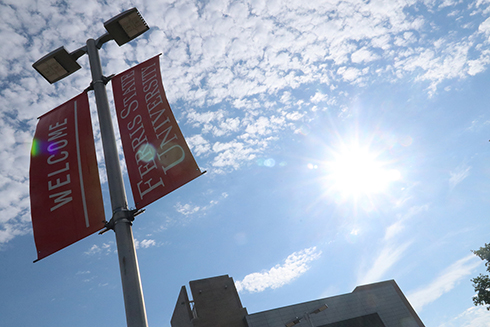 The Ferris Futures Scholarship Challenge has now been extended to December 31, 2024.
With over a year remaining until its June 30, 2023 expiration, the Ferris Futures Scholarship Challenge is being extended. The remaining $4.9 million in matching funds from The Ferris Foundation will now be available through Dec. 31, 2024.
"We have an absolute commitment to find financial solutions for our current and future students," said Bob Murray, executive director of The Ferris Foundation. "This extension provides the opportunity for our greater Ferris community to join us in providing additional financial support for students – our most important priorities."
Since its 2016 launch, the Ferris Futures Scholarship Challenge has created 275 new endowed scholarships. In addition, more than $13 million in financial gifts have been matched from 3,561 Ferris alumni, friends and industry partners to endowed scholarships during the campaign.
New and existing endowed scholarships are eligible for the matching funds. Additionally, because of the match, the minimum threshold required to establish an endowed scholarship has been lowered from $25,000 to $12,500.
For more information on the Ferris Futures Scholarship Challenge, contact The Ferris Foundation at [email protected] or by calling (231) 591-2365.