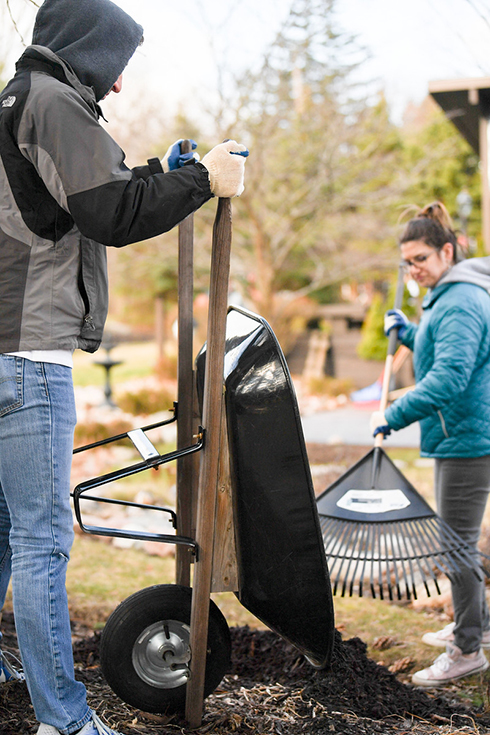 Support from registered student organizations will benefit Ferris State University's Big Alleyway Cleanup, set for Saturday, Sept. 11. Groups will depart the University Center lobby beginning at 10 a.m., ready to offer care to area alleys, veterans' memorials and other spaces.
One of the last activities of Bulldog Beginnings brings students into the community to kick off Ferris State University's 2021-22 academic year. The Big Alleyway Cleanup takes place from 10 a.m. to 12 p.m. Saturday, Sept. 11.
Center for Leadership, Activities and Career Services Assistant Katie Thomas said CLACS is pleased to have a collaborative investment in this activity.
"The Bulldog Sustainability Alliance and Ferris' Student Government Association are co-sponsors for the cleanup," Thomas said. "Since the event takes place on Sept. 11, we are also directing the registered student organizations and other participants to offer some care to veterans' memorials, such as Holland Park on North State at West Madison in Big Rapids, the Mecosta County Courthouse grounds and perhaps other individual memorials in the city and area cemeteries."
Thomas said student organization representatives and other students are welcome to specify an intention to take part by completing online registration before the day of the cleanup.
"We will be handling out rakes, brooms and other equipment, along with bags to gather up waste at 10 a.m. in the University Center lobby, near CLACS," Thomas said. "Our committee members can recommend sites to participate, as we are anticipating great support for this attempt to give back by offering some student benefit to the greater community."