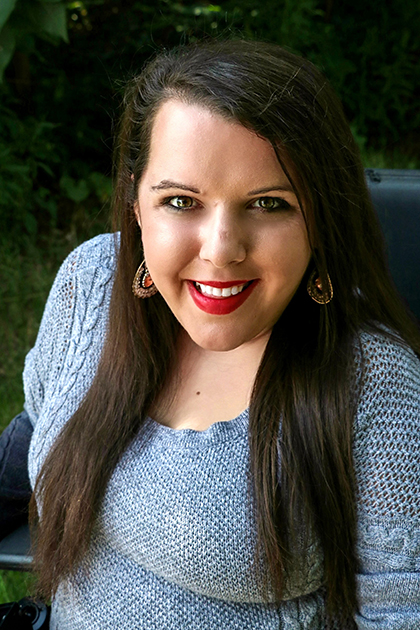 Ferris State University departments and operations have come together to offer insightful and entertaining presentations through March, Women's History Month in the U.S.
The Office of Multicultural Student Services is among the collaborating partners who have developed the 2021 schedule. OMSS Assistant Director Darnell Lewis said they are pleased to offer a panel of faculty members and university department leaders on Tuesday, March 16, as the "Women of Achievement" presentation is available as a Zoom session.
"Our thanks go out to Kaylee Burke, Sarah Doherty, Antionette Epps and Kasey Thompson for agreeing to be presenters this year," Lewis said. "They will be able to offer a wonderful perspective and insight for this event, which was also offered virtually in 2020, at the onset of socially-distanced event scheduling that is commonplace today."
The OMSS has student support to continue the Hidden Figures virtual wax museum presentation, which will take place Tuesday, March 30, from 6 to 7 p.m., via Zoom.
"We also offered this as a virtual event last year, which allowed students to connect informally with faculty, staff and their peers," Lewis said. "The participation and support from Sigma Lambda Gamma, Alpha Sigma Tau, Delta Sigma Theta and You Beautiful Black Woman are very much appreciated. Our participants agree to put forward significant effort in costuming, developing their background information for their presentation and develop appropriate characterization as we give them support and latitude in the direction they intend to take, for exchanges in their Zoom breakout rooms."
Another active partner in the Women's History Month schedule is the Ferris Women's Network. Director of Accessibility and Disability Resources Julie Alexander said the Friday, March 26 presentation, "Intersection of Gender and Disability," starting via Zoom at 11 a.m., features a successful young professional, Lauren Presutti.
"We are very much looking forward to Lauren's presentation, with great pleasure that the network's leadership has supported this event," Alexander said. "Lauren was diagnosed with Muscular Dystrophy at age two and has been in a wheelchair since the age of five. Her firsthand knowledge of the societal impacts that disabled women face each day will offer us great insights. Her story of success and compassion should be a most valuable message, among our presentations to the campus community."
Physical Plant Project Manager Karen Simmon is vice president of the Ferris Women's Network's executive board and chair of the Women's History Month Committee. Simmon said activities wrap up on Wednesday, March 31, with events recognizing 2021 Women's Equal Pay.
"Equal Pay Day is not so much a celebration as it is a day of recognition," Simmon said. "We want to inform people about the gender pay gap and provide resources to women of all ages so that they can better achieve their goals. Our interactive WorkStart Workshop will focus on building negotiation skills that can be used in all aspects of a woman's life."
The Center for Leadership, Activities and Career Services will also have a presentation during the final days of March, with its Volunteer Center providing a video presentation of the winning entry in an essay contest, from entries offered on the theme, "What is a Woman."
"We are glad that so many campus organizations have worked to contribute to this schedule in support of the OMSS staff," Simmon said. "We are still working to augment those recurring events and develop new learning opportunities."