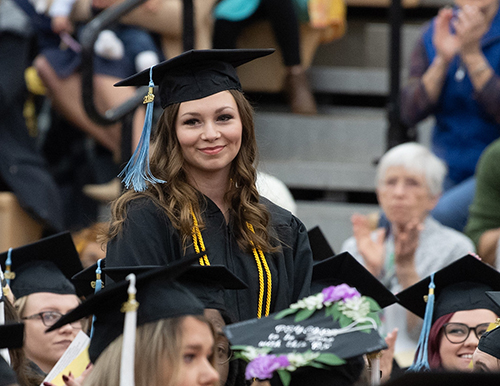 Ferris State University has announced that its Spring 2021 commencement ceremonies will be hosted virtually due to ongoing COVID-19 safety concerns.
The commencement ceremonies are scheduled for Saturday, May 1, 2021, beginning at 10 a.m. All ceremonies will be publicly viewable at 9 a.m. that day and available via the official Ferris State University YouTube Channel.
Additional Spring 2021 commencement information, including Grad Fair and speaker details, will be publicized in the months and weeks prior to commencement.
All graduates must complete the online graduation application for the graduate's information to be included in the virtual ceremony. The deadline to submit personalized information is Wednesday, March 10, 2021.