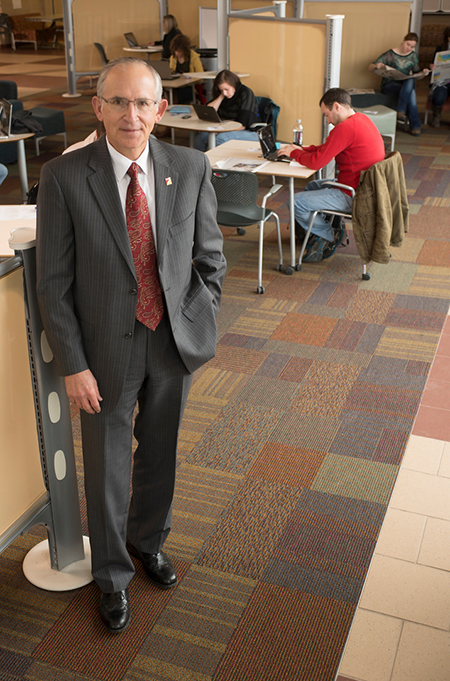 Ferris State University President David Eisler has been reappointed to the Midwestern Higher Education Compact, extending his membership on this commission to more than 20 years after this latest term.
Eisler received his first appointment to the MHEC in 2004 and was elected as chair at the Compact's Annual Commission Meeting on Nov. 9, 2020. Eisler's reappointment, which Michigan Gov. Gretchen Whitmer announced, started on Monday, March 26, and continues through March 18, 2025.
The state of Michigan approved legislation to join the Compact in 1990, which comprises the 12 states in the census region. There are five resident members from the state, with the governor or a designee and two at-large members joining a member from each state legislature house. The Midwestern Higher Education Compact's purpose is to provide greater higher education opportunities and services in the Midwestern region to further regional access to, research in and choice of higher education for the citizens residing in the states which are parties to this Compact.
Eisler's appointment is not subject to the advice and consent of the Michigan Senate.