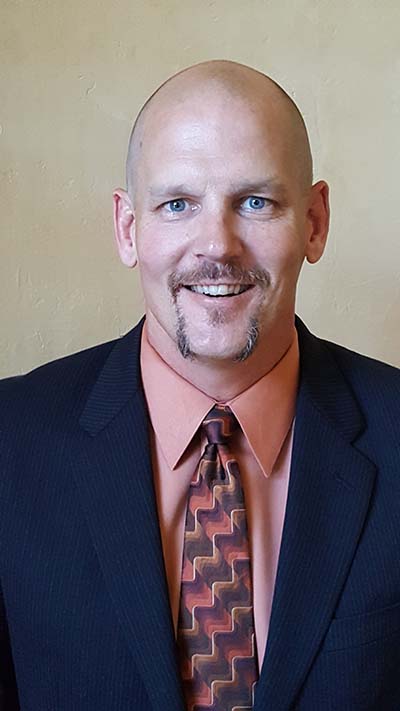 Matthew Nawrocki, a 1995 graduate of Ferris State University's Surveying Engineering program, in what is now known as the College of Engineering Technology, is the most recent appointee to The Ferris Foundation Board of Directors. Carla Miller, executive director of The Ferris Foundation, said Nawrocki was a 2016 Distinguished Alumni recipient, whose company, Vectors, Inc. of Aurora, Colorado was recognized by Inc.com as one of the 5,000 fastest-growing businesses in the nation. He is president and CEO of his firm.
"Matt's knowledge base in the Surveying Engineering Industry has been critical to the continuing success of the university's program," Miller said. "We were very pleased to bring him to our Board of Directors, following his three years of service on a curriculum advisory board."
Nawrocki is excited about the opportunity to serve as a director.
"After a great first term, with the Surveying Engineering board, President Eisler asked if I might offer the university a greater scope of service," Nawrocki said. "It's an honor to join and serve The Foundation's Board of Directors. I look forward to getting involved with committee work, bouncing ideas off these highly successful, driven people, who are dedicated to the mission of, and bringing benefit to the university."
Miller pointed out that Nawrocki's wife, Sara, is a 1995 alumna with a Bachelor of Science from the College of Pharmacy, and that the couple has established the Nawrocki Family Gratitude Endowment Fund, which supports Survey Engineering students. Earlier this year, Matt also helped to found the Dean of Technology Advisory Council.
"He's going to be a great ambassador, both within, and outside of the state of Colorado," Miller said. "His philanthropic efforts include funding, and assisting in the construction of a school, in Jamaica. The Nawrocki family spent its spring break, in 2016, on site, to paint that building. This year, family members went to Honduras, in a working vacation to paint homes they had built there. Additionally, they provided support for construction of the first hospital in Guanaja, in Honduras' Bay Islands. We are very pleased to have someone with so many passions become part of The Foundation Board."
"Being 1,200 miles away from Ferris does not diminish my feelings for the university," Nawrocki said. "Our Denver 'Mile High Bulldogs' club, started by my good friend Luke Wyckoff, is a great way to represent Ferris State and show our pride. It's great to have that kind of involvement available in our home state."
Nawrocki joins Wyckoff, a Ferris alumnus and the chief visionary officer of Denver-based Social Media Energy; Susan Jones, a College of Business Marketing professor; Kenneth Kuk, an alumnus and a Welding professor; Andrew Kalinowski, an alumnus and a financial auditor with Ernst and Young LLP, in Grand Rapids, as 2017 appointees to The Ferris Foundation Board of Directors. They will gather with more than 25 peers for The Foundation's Benefit for Excellence Friday, Nov. 10, at DeVos Place Convention Center, in Grand Rapids.


PHOTO CAPTION: College of Engineering Technology Class of 1995 graduate Matthew Nawrocki has been appointed to The Ferris Foundation Board of Directors. Nawrocki, the CEO and President of Vectors, Inc., in Aurora, Colorado, has a Bachelor of Science in Surveying Engineering from the university.