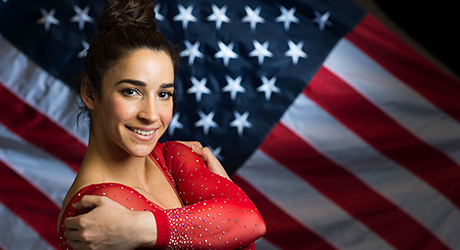 Click the link for a video preview of this year's event.
Friends and supporters of Ferris State University are encouraged to make their reservations for The Ferris Foundation Benefit for Excellence, which will be held on Friday, Nov. 10, in the Steelcase Ballrooms of the DeVos Place Convention Center in Grand Rapids.
Carla Miller, Executive Director of The Ferris Foundation said new sponsors have been secured for this year's Benefit, and they are pleased by this response.
"We are especially happy that our supporters want to meet, and hear from our featured speaker, Olympic gymnast Aly Raisman," Miller said. "It is a chance for The Ferris Foundation to thank its supporters, which includes our Opportunity Scholarship recipients, who will be at the Benefit. They understand the importance of these contributions to their educations. And, as always, we will have some exciting news to share at the Benefit for Excellence."
Kim Erickson, the administrative assistant for The Ferris Foundation said all invitations have gone out to their supporters.
"We encourage people to complete their reservation requests, so that we can adequately prepare for one of the highlights on Ferris' annual schedule," Erickson said. "President David Eisler has described the Benefit for Excellence as the university's signature event."
Erickson said she is also pleased to speak with anyone who is interested in sponsorship opportunities, or is considering other ways they might be involved in the Benefit.
The reception will begin at 5 p.m. Friday, Nov. 10, with the evening's program set to start at 6:30 p.m. Following a 7:30 p.m. dinner, Aly Raisman, a two-time captain of the women's Olympic gymnastics team will make her presentation, beginning at 8:30 p.m.