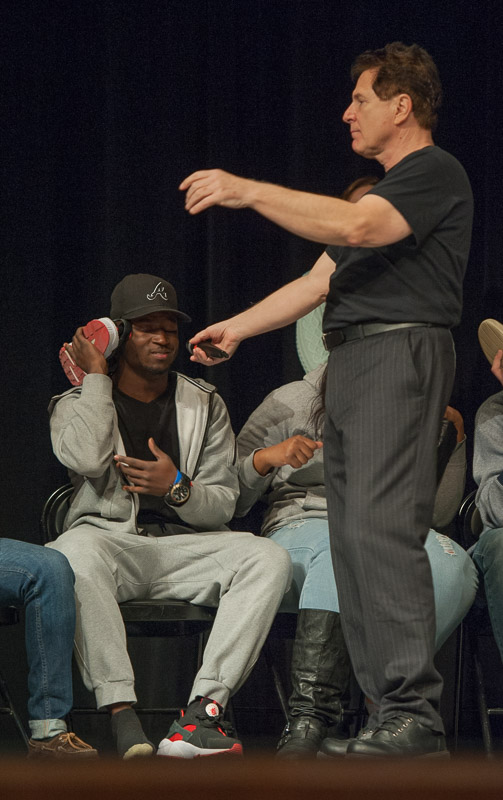 Ferris State University's Entertainment Unlimited welcomes back hypnotist Tom DeLuca, Thursday, Nov. 30, in Williams Auditorium. DeLuca's performance begins at 7 p.m.
A longstanding Ferris tradition, DeLuca's performance style focuses on student engagement in a way that highlights creativity and individual personalities. He mixes hypnosis with comedy in a way that has had students returning for DeLuca's performance for years.
Amanda Roehl, a senior in Public Relations from Clinton Township, is excited for the return of a show that typically packs the auditorium.
"The last time I saw Tom DeLuca, my roommate was chosen to be brought up on stage," Roehl said. "Watching her interact with the other students, under hypnosis, is one of the funniest memories I have here at Ferris."
DeLuca is ranked as the premier college campus hypnotist, and is a four-time National College Entertainer of the Year.
For more information on Thursday's event, contact Ryan Fouts. To learn more about DeLuca's professional experiences, visit his website.


PHOTO CAPTION: Shown here is a past performance of Tom DeLuca in Williams Auditorium at Ferris State University.