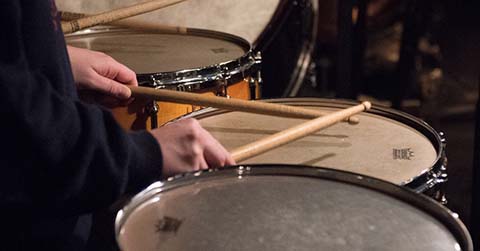 Students from Ferris State University will display their musical talents, in collaboration with members of the West Michigan community, as a schedule of concerts continue in Williams Auditorium on Sunday, Nov. 19.
A 4 p.m. concert, by the Ferris State University-West Central Michigan Chamber Orchestra, will be held in Williams Auditorium, on Sunday, Nov. 19. Symphony Band Director Dale Skornia said that group numbers around 25 performers, with select school-age students, Ferris students and adults from the community presenting a variety of music.
"Our selections that afternoon include 'Symphony in B Flat Major,' by Johann Stamitz," Skornia said. "It is a portion of the Mannheim Symphony. One of our performers, Marshall Williams, has composed 'Lamentations,' and we look forward to presenting that work. Bob Phillips is another very well-received orchestral talent in this area, and we are happy to offer his 'American Princess' that evening."
The final November performance, of the concert schedule, is set for Tuesday, Nov. 28, in the Big Rapids High School Auditorium, beginning at 8 p.m. Admission is free for the Holiday Concert, which features the Ferris State University Jazz Band and Choir.
For more information on any of the concerts and performances, check the Music Department website.


PHOTO CAPTION: A series of concerts are being hosted, during the month of November, at Ferris State University's Williams Auditorium and Big Rapids High School.