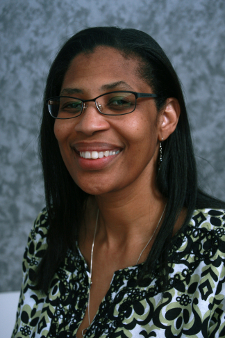 A chance to observe the considerable efforts being made to support children and families in the impoverished and earthquake-stricken land of Haiti will be available to Ferris State University students, following the Spring 2017 semester.
College of Arts, Sciences and Education Assistant professor of Social Work Rita Walters plans to lead a 10-day tour for up to 12 students, welcoming upperclassmen from Health Sciences, Education, Social Work and Criminal Justice programs at the university. Walters made an exploratory visit, in late October, by traveling to the Haitian capital of Port-Au-Prince, as well as the smaller communities of Belladere and Jacmel. Her visit was supported by a stipend from Ferris' Diversity and Inclusion Office.
"We will go to historical landmarks, like the ruins of a cathedral devastated in the 2010 earthquake," Walters said. "Our itinerary will also include a tour of the newly-built public safety facility in Port-Au-Prince. Cultural exposures will include contact with the Catholic community, as well as those who practice voodoo, which has been present in Haiti for centuries."

Students will get first-hand exposure to educational and healthcare delivery, as a clinic in Jacmel operates on a schedule of two days each week, where patients ranging from young children to geriatric clients are served. Walters also plans to visit two schools, operated by the Catholic Church, while exposing students to the efforts to rebuild schools, and offer educational opportunity to Haitian children.
"Students will see what it is like to live without plumbing, and other basic amenities of our society," Walters said. "During our visit, our third-party supplier helped me understand that we are approaching an exciting and challenging undertaking in this study abroad experience."
Walters said she attended a conference, in 2015, where she learned that a disparity exists in the number of African American students who participate in study abroad programs. She approached Ferris' Office of International Education with her concerns.
"We want to see opportunities made available, so all students can benefit from this type of learning," Walters said. "It had been some time since these areas had been explored. An announcement about enrollment for International Engagement in Haiti will be made in the spring semester, and we will invite students to apply for financial assistance through the Office of International Education."


PHOTO CAPTION: Rita Walters is an assistant professor in Ferris State University's College of Arts, Sciences and Education.