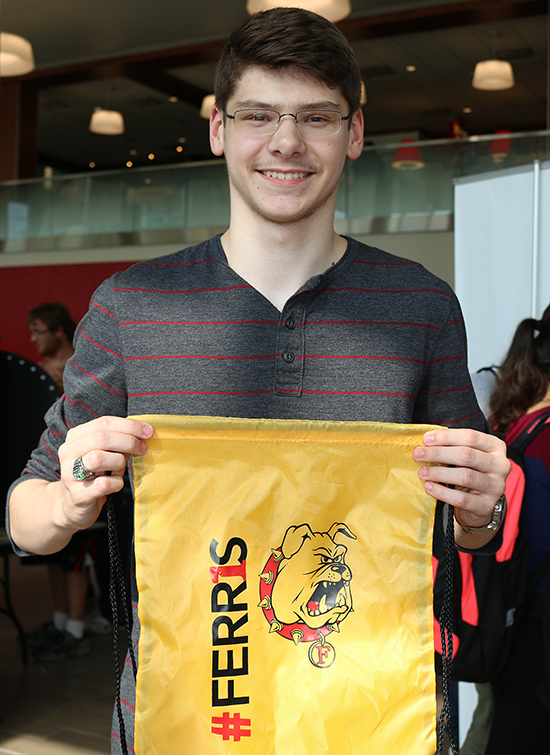 He is: A Freshman in the Electronics Engineering Technology program from Ishpeming, Mich.
What do you like most about Ferris? Laine really likes all of the food on campus. We have two great cafeterias with tons of different food options.
What do you enjoy about your academic major? Laine enjoys meeting other people in his major.
How is Ferris preparing you for your future? Ferris is teaching Laine everything he needs to know about his program so that in the future he can do an excellent job.
Why should Ferris be a top choice for others? Ferris should be a top choice because it has great programs and a great atmosphere to be in.
What is the best part about being at Ferris? The best part about Ferris for Laine is all of the new people he has gotten to meet.
Why was Ferris your number one choice? Ferris was Laine's number one choice because Ferris has an excellent Electronics Engineering Technology program.