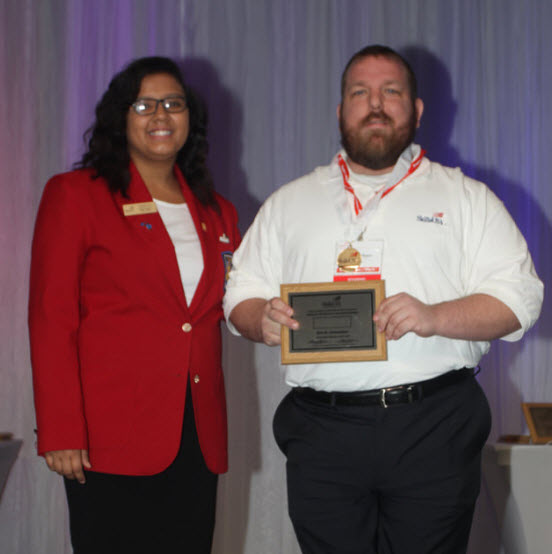 A nationally-based career and technical education organization brought its Heating, Ventilation, Air Conditioning and Refrigeration leadership and skills competition to the Granger Center, on the Ferris State University campus, in early April.
The SkillsUSA competition was held for a third consecutive year at the Granger Center, with more than 1,100 students from 78 schools and organizations represented. SkillsUSA Michigan also held its State Leadership and Skills Conference, in Grand Rapids, that weekend.
Ferris HVACR student Ryan Gallagher, of Big Rapids, earned a gold medal in the post-secondary competition. Other SkillsUSA gold-medal winners, from the university, included Nicholas Carrington, of Brimley, in Computer Numerical Control, CNC Milling Technology; Dionysios Analitis of Barrington, Ill., in Diesel Equipment Technology; and Trevor Purdy, of Remus, in Technical Drafting. All gold-medal winners are eligible to participate in the 2016 SkillsUSA Championships in Louisville, Ky., which will be held June 20-24.
Other College of Engineering Technology students winning medals in SkillsUSA state-level competition include Nicholas Mlot, of Richmond (Diesel Equipment Technology); Edward Stakenas, of Freesoil, (Technical Drafting); Justin Park, of Bluffton, Ind., (Technical Drafting); and James Schaeffer, of Davisburg (Technical Drafting).

PHOTO CAPTION: Ryan Gallagher (right), a Ferris State University HVACR student from Big Rapids, is pictured with SkillsUSA Michigan State President Hayley Lee. Gallagher won the post-secondary competition, which was held April 9 and 10 at the university's Granger Center.