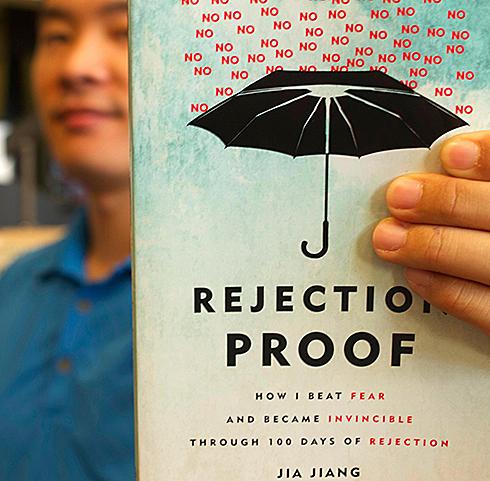 Jia Jiang, one of TEDx's most famous speakers, is coming to Ferris State University to advise students about how to overcome rejection on Monday, Jan. 25 at 7 p.m. in University Center, Room 202.
"This event is very important, not only because Jia has a great story to tell, but also because we want students to gain some confidence before they begin looking for jobs and internships," said Alexander Bray, a junior in Marketing from Cedar Springs, Mich. "We strategically placed this event right before career week because we want students to feel motivated to excel during the career fair."
Rejection Proof, a campus five-star event, features Jiang discussing how to overcome rejection. Jiang spent 100 days asking strangers for odd requests with the hope of being denied in order to practice overcoming rejection. He realized that many people are more than willing to say, "yes."
For more information about Jia Jiang, visit Fearbuster.com.
This event is free, thanks to Student Activity Fees allocated by the Finance Division of Student Government.
Last updated: 01-25-2016