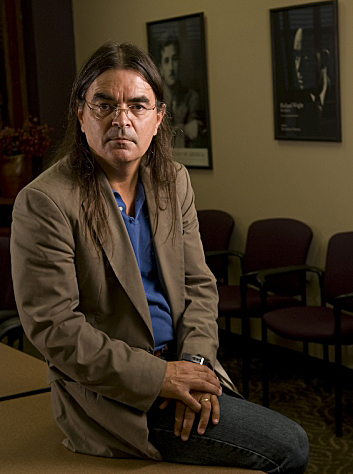 Ferris State University's Literature in Person Series will host "Traveling Among Strangers Again: Music, Storytelling and Poetry, featuring Gordon Henry and Zahquod," on Thursday, Jan. 28 at 7 p.m. in IRC, Room 120.
The event will showcase the culture and experiences of published author and poet Gordon Henry. Henry is a professor of English at Michigan State University and an editor of the American Indian Studies Series at Michigan State University Press. Henry will be accompanied by the musical group, Zahquod, made up of jazz musicians Mike Johnston and Mike Gilmore.
"This is a unique opportunity for students to be entertained and enriched as they hear live music and poetry in combination," said Deirdre Fagan, an assistant professor in Ferris' College of Arts, Sciences and Education.
This event is open and free to the public Click the University Events Calendar and find the date. Click Gordon Henry to learn more.


Photo is from Michigan State University
Last updated: 01-22-2016