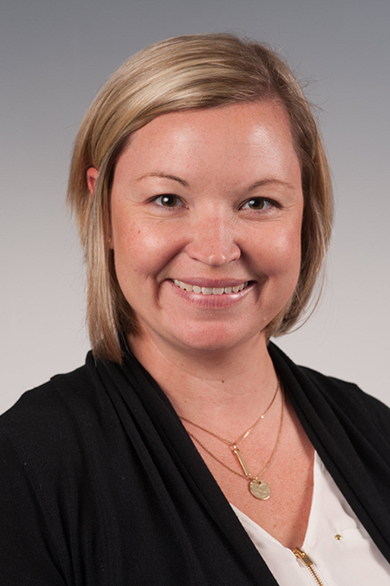 Ferris State University's Birkam Health Center is seeing upgrades to its facility ahead of the 2016-17 academic year, and a new director has assumed duties as of Aug. 15.
Renovations to the center, founded in 1960, include removal of carpeting in patient care areas, with hard flooring installed to meet with industry norms for sanitation and ease of care. Birkam Health Center's new director, Lindsay Barber, said a former storeroom has also been repurposed, so nursing staff can handle their duties in a more appropriate fashion.
"They will be able to call out for laboratory results, and do other tasks in a more streamlined process," Barber said. "Staff are dealing with the smell of paint, and some extra noise in the center, but the work has gone smoothly. All of those parties who have been collaborating during the renovations have come together very well."
Barber said an open house will be held in early September, to acquaint new and returning students, and Ferris employees with the center.
"When renovations are complete, we will be able to reflect the quality of care that is available here," Barber said. "We want to give those we serve the highest quality of care, in a safe and welcoming environment."
Barber comes to Ferris, and the Birkam Health Center, after serving as the associate director of the University of Houston Health Center. A native of West Branch, Mich., Barber earned her Master of Science in Healthcare Administration from Central Michigan University, in 2012, after earning a bachelor's degree in Commercial Recreation from CMU, in 2007.
"I am ecstatic to be back in Michigan, and working with the Birkam staff at Ferris," Barber said. "I learned a great deal at the University of Houston, in a larger center, with about double the number of staff, serving a much larger student population. UH was the second most diverse student population in the country when I was there, which afforded me opportunity to meet their health needs and issues. Each campus has its own makeup in diversity, and my experience will be useful as I support students here."
Beyond leading operations in the Birkam Health Center, Barber will also oversee the daily management of the Personal Counseling Center onsite.
"I really wanted to be somewhere that change is appreciated, and to accept a challenge," Barber said. "I'm looking forward to promoting the services that are offered in both centers, and increase exposure of these opportunities to Ferris' students."


PHOTO CAPTION: Lindsay Barber has begun her duties as director of Ferris State University's Birkam Health Center. The West Branch, Mich. native had most recently been associate director of the University of Houston's Health Center.