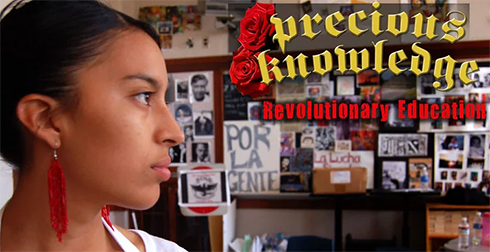 Join the discussion at the screening of "Precious Knowledge," part of the Speak UP: Lessons from Community series, on Thursday, Sept. 24 from 6:30 to 9 p.m. in University Center, Room 202C.
"Precious Knowledge" focuses largely on the elimination of ethnic studies courses at Tucson (Ariz.) High School as students and teachers fight back against local legislation.

Event organizers hope that the film will spur discussion about tensions fueled by stereotypes, assumptions and prejudices that exist on campus and in the community. Ferris student leaders, faculty, staff and local community members will share experiences related to the issues presented in the film.
"The aim of this series is to deepen students' understanding of what it means to be a global citizen in this ever-changing world," said Vanessa Marr, Speak UP: Lessons from Community facilitator. "An important part of this collective learning experience is un-learning some of the lessons that continue to drive a wedge through communities."
The discussion is expected to include artifacts provided by the Jim Crow Museum of Racist Memorabilia and the Museum of Sexist Objects.
This event is free and open to the public. Light refreshments will be served. Please RSVP to (231) 591-3826 or email.
For more information, click on the Precious Knowledge to watch the trailer.