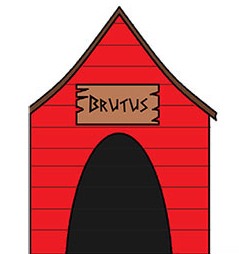 The United Way Carnival and Dawg House Competition will take place on Thursday, Sept. 24 from 3 to 7 p.m. in the North Campus Quad.
The carnival will consist of activities, food, games and prizes. The event is open to the public.
At the carnival, votes can be cast for the most creative Dawg House on display. Each vote costs $1. Voting proceeds benefit the United Way, the official philanthropy of this year's homecoming celebration. This year's homecoming theme is: "Home is Where the Dawg is."
Dawg houses may be constructed of any materials, however they must withstand the varying weather conditions, as they will be displayed on the North Campus Quad from Tuesday, Sept. 22 through Saturday, Sept. 26.
To participate in the Dawg House Competition please fill out and submit the application by Friday, Sept. 18 at 5 p.m. Click the link for a complete list of official rules.
Last updated: 09-22-2016