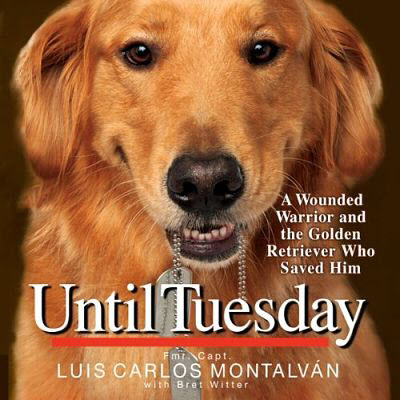 Ferris State University students, faculty and staff, along with the Big Rapids community are invited to attend a five-star campus event Wednesday, Oct. 28 at 7 p.m., as author Luis Montalvan will speak at Jim Wink Arena.
Montalvan's book, "Until Tuesday: A Wounded Warrior and the Golden Retriever Who Saved Him" was a New York Times best-seller. The book details how Montalvan's service dog, Tuesday, helped him deal with his physical and psychological disability.
Educational Counselor Julie Alexander chairs Ferris' Liaison Committee for Students with Disabilities, and said Montalvan's appearance is the final event in the university's Disability Awareness Month activities.
"He has a lot to teach us, based on his own experience," Alexander said. "He's representing a lot of different types of people who deal with challenges. It would be my goal that people come away with a better understanding about possible misconceptions."
A Veteran's Resource Fair will be held in the Wink Arena lobby, beginning at 5:30 p.m. and concluding prior to Montalvan's presentation.