Ferris State University faculty, staff and students come from all over the world with one thing in common- Ferris as ultimately their No. 1 choice. In the Ferris First series, we chat with members of the University community to learn more from them about why Ferris was their No. 1 choice.
They all have a story. Here, we tell part of that story. Meet: Rosalinda Mejia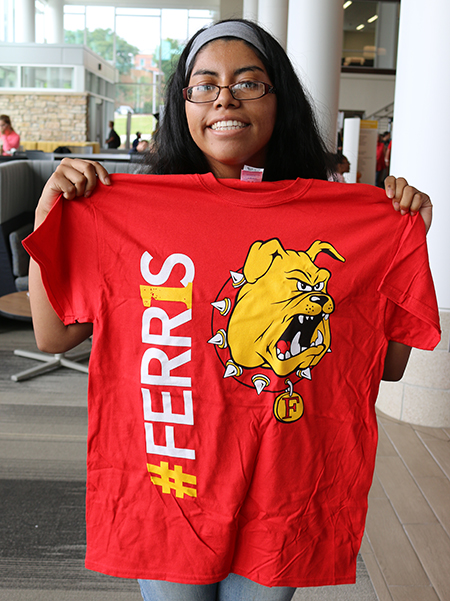 She is: A second-year student from Holland, Mich. Studying Elementary Education.
What do you like most about Ferris? She appreciates the physical layout of the Big Rapids Ferris campus. It is a small campus, and you can get anywhere you want by walking.
What do you enjoy about your academic major? She enjoys that she will be able to influence young minds.
How is Ferris preparing you for your future? She is learning the necessary techniques to teach her future students.
Why should Ferris be a top choice for others? Ferris should be a top choice for others because of the people you get to meet when you're here.
What is the best part about being at Ferris? The best part about being at Ferris is that everyone is so friendly and understanding.
Why was Ferris your number one choice? Ferris was Rosalinda's only choice.