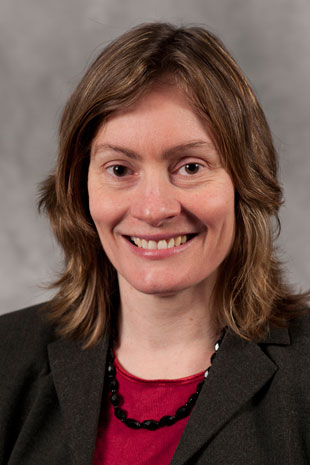 VIDEO: Click here to view a video about the Ferris Museum of Sexist Objects at Ferris State University.

The Ferris State University Museum of Sexist Objects will be open on Tuesday, March 24 from 4 to 6 p.m. for an open house and brief tours.
"The purpose of the open house is to introduce the campus community to a collection of objects that challenge us to see sexism in a new light," said Tracy Busch, assistant professor of History, in the College of Arts, Sciences and Education.
The museum will open permanently in Fall 2015. Once open, it will be used to encourage scholarly discussions between faculty and students with a goal to increase student understanding of sexism. It will also be available as an additional tool for student research.
The museum is located in Starr, Room 314, the former location of the Jim Crow Museum of Racist Memorabilia. The room is filled with various objects that either promote sexism, female stereotypes or gender violence. Coordinators of the museum include various Ferris faculty and staff who have collected the items.
The mission of the Ferris Museum of Sexist Objects is to be a leader in raising awareness and inspiring activism in response to everyday items that promote sexism, gendered violence and female stereotypes. The coordinators of the museum plan to provide a learning environment that will encourage scholarly dialogue and foster research.
To learn more about the Ferris Museum of Sexist Objects, click on the video below.
Pictured is Tracy Busch